Healthy Drinks
Immune Boosting Orange, Ginger and Turmeric Juice
When the weather gets chilly, your body craves new allies for fighting cold and flu season. Turmeric and ginger is my go-to combination because it has everything my body needs – strong antioxidants and anti-inflammatory compounds to keep my cells in good health and stimulate the immune system response. Of course, I always pair it with a rich source of vitamin C, and for this turmeric juice I used oranges because its sweet and tart taste provides a balance for the spicy tang of ginger and turmeric.
For this recipe you will need turmeric root to get the best results, but if you can't find it, you can simply add a teaspoon turmeric powder in your juice. The effects are pretty much the same, it's the taste that differs.
Turmeric is a spice that I recommend adding to your daily health routine, both fresh or powdered, due to its exceptional anti-inflammatory and antioxidant powers (1).
The active substance of turmeric, curcumin, is a treasure that Ayurvedic medicine has long for calming inflammation, colds and pains. Modern-day dietitians advocate keeping it within immediate reach on your kitchen shelf to add to everything from soups and stir fries to smoothies, juices, and teas.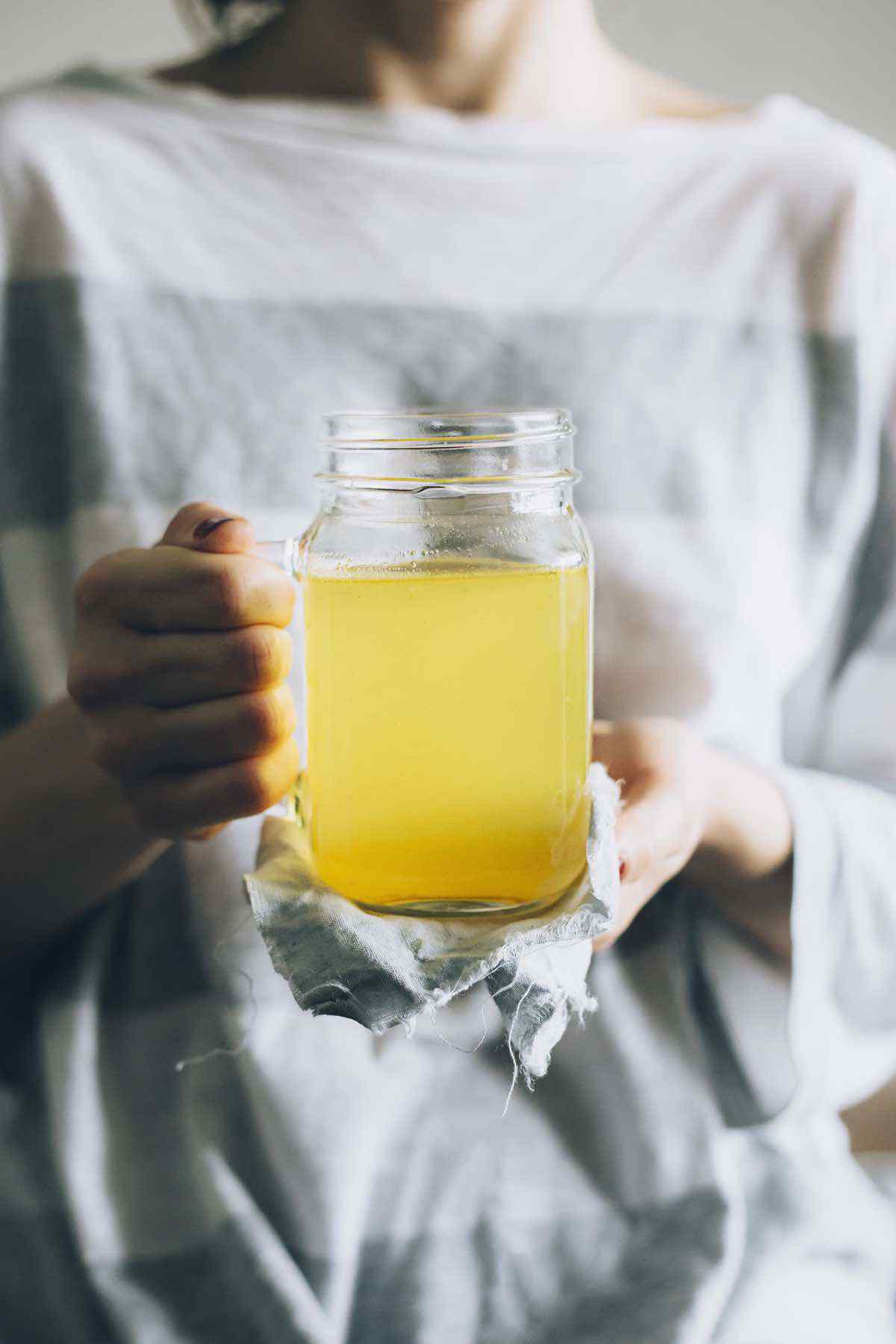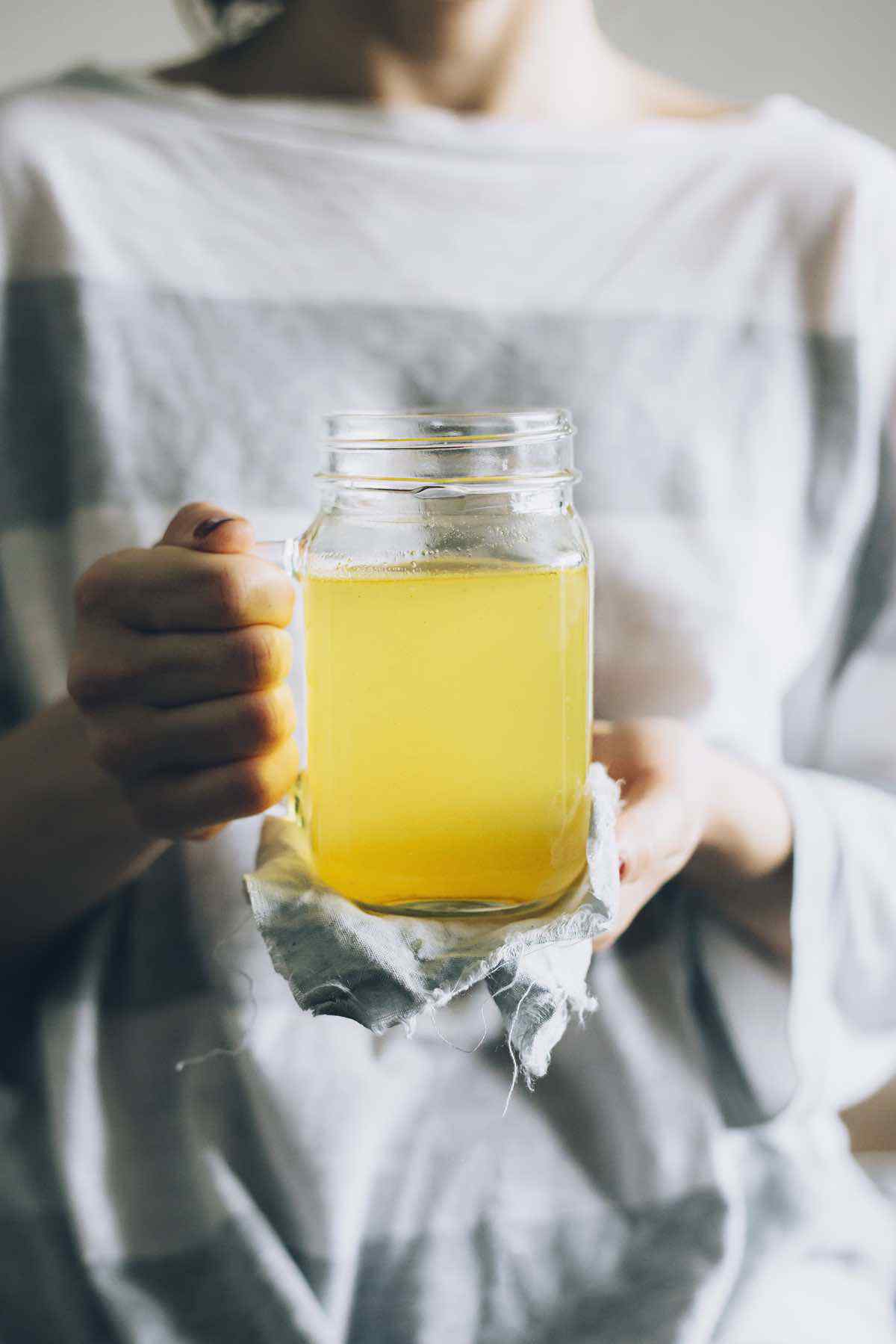 Ginger's spiciness makes a delicious addition to your smoothies and juices, but turns them into a veritable health elixir. Its gingerols help reduce inflammation in your body and fight against viruses (2). They also have anti-microbial properties and promote healthy sweating, making ginger a fantastic ingredient to add to your immune boosting elixirs.
Oranges might be less popular than lemons and limes, when it comes to vitamin C, but they actually are among the ten richest foods in vitamin C (3).
Immune Boosting Orange, Ginger and Turmeric Juice
Sweet, spicy, and refreshing, this juice is packed with immune-boosting benefits. If you're looking to get more out of your juice, try this Beet, Apple, and Ginger Detox Juice.
Immune Boosting Orange, Ginger and Turmeric Juice
Scale
3

turmeric roots, peeled

1

-inch ginger knob, peeled

3

oranges, peeled

3

carrots
Juice all the ingredients and drink straight away.
5 More Turmeric Detox Drinks to Try
Cayenne Pepper Detox Tea with Turmeric and Coconut Oil
The Best Turmeric Ginger Tea
Iced Ginger, Orange and Turmeric Tea to Fight Inflammation
Cold and Flu Turmeric Tonic (Meghan Telpner)
Orange Ginger Turmeric Sunshine Juice (In It 4 The Long Run)