Infused Water
Cucumber Green Apple Rosemary Detox Water for Workouts
Drink this fruit infused water during your workout or keep it with you for staying hydrated during a long and stressful day. It has detoxifying and fat-burning properties, while also providing the nutrients your cells need for producing more energy. Both cucumber and green apple are antioxidant-rich, preventing free radical damage caused by stress and intense effort. They also contain vitamins and minerals such as vitamin C, which nourish your body from the inside out. Rosemary provides metabolism boosting effects, while also giving your water a fresh flavor that keeps you alert and energized.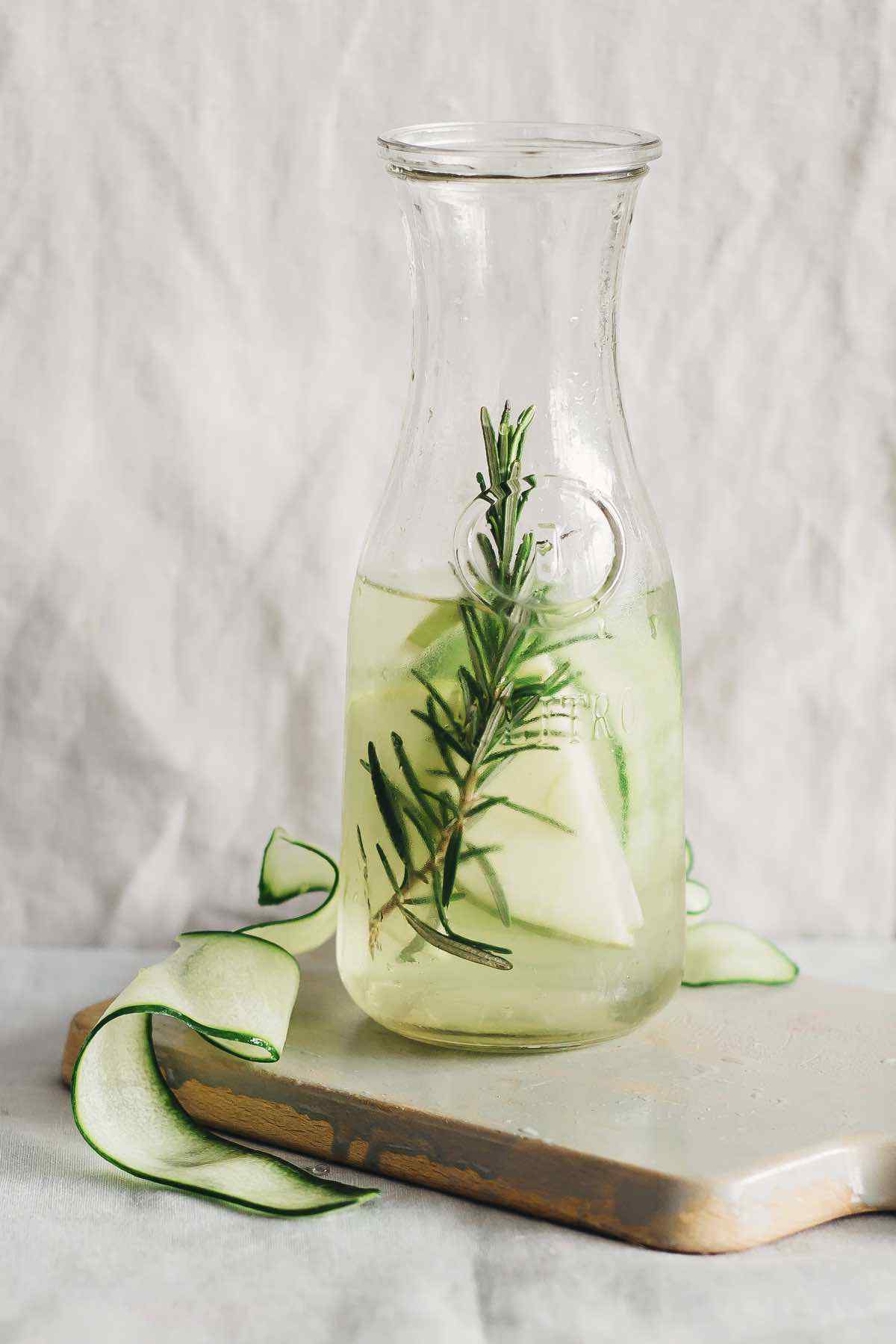 Print
Cucumber Green Apple Rosemary Detox Water for Workouts
Scale
4 cups

purified water

1

medium cucumber, cut into thin ribbons using a mandolin

1

green apple, cut into slices

1

fresh rosemary sprig
Add all the ingredient into a pitcher, mix to combine, cover and let infuse overnight.
(Try this next: Mango Mint Ginger Cinnamon Detox Water for Stress Relief)