Healthy Soups
Healing Vegan Beet and Ginger Soup (Rich in Antioxidants)
Ginger and beet sounds so healthy and refreshing, and pairing them in a warm, nourishing beet ginger soup will make your body say thank you.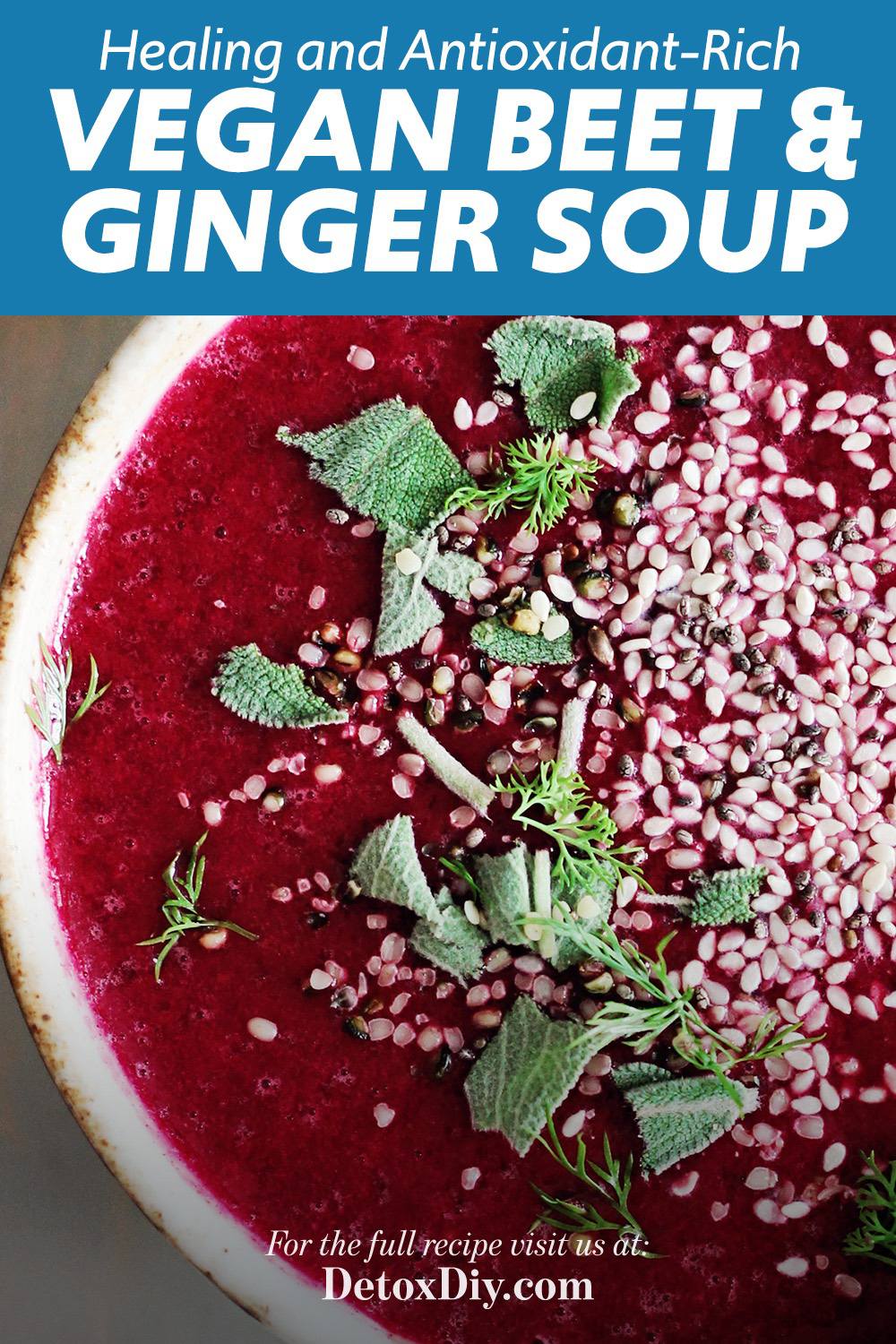 Beets and ginger are nutrient-dense roots, both high in antioxidants.
Beets are probably the best ingredient when it comes to a liver detox, offering antioxidant, anti-inflammatory, and detoxification support.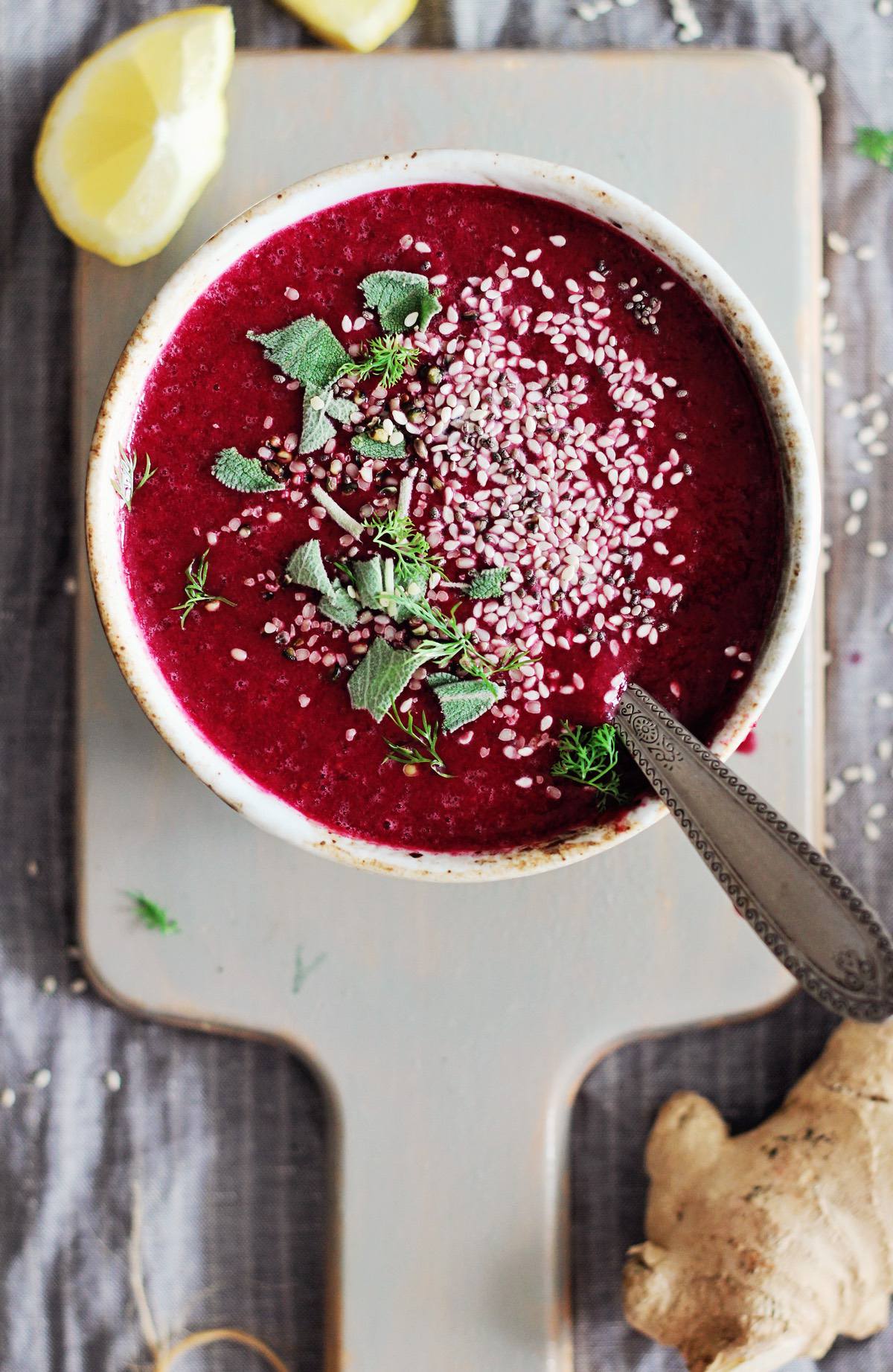 This yummy vegan soup is also loaded with potassium, essential for maintaining the health of cells and to sustain the electrolyte balance in your body.
(You may also like: Cold Ginger Beet Soup for Liver Health and Overall Wellness)
Healing Vegan Beet and Ginger Soup (Rich in Antioxidants)
Scale
2

small cooked beets, cut in two

2

inch ginger piece, peeled

1

carrot, finely chopped

1

parsnip, finely chopped

1

onion, finely diced

1/2

lemon, juice only

1 tsp

coconut oil

2

–

3

fresh sage

A pinch sea salt

Mixed seeds, to garnish
Add carrot, parsnip and onion into a medium sauce pan, cover with purified water and bring to boil over low heat.

Let simmer for 10 minutes, then transfer into the blender, add the cooked beets, sage and coconut oil and process to obtain a smooth liquid. Season with salt.

Distribute into serving bowls, garnish with fresh sage and mixed seeds and serve warm.
More Yummy Beet Recipes