Superpowered Tea
The Best Turmeric Ginger Tea – My Favorite Iced Detox Tea Recipe (YUM!)
Looking for an easy make-ahead morning drink that will start your day off right? You'll love this iced turmeric and ginger detox tea. Starting the day with a detox tea is a powerful way to take charge of your health.


I recommend making this at night so it has plenty of time to chill before you drink it in the morning on an empty stomach. Try to wait about a half-hour after you drink this tea before eating breakfast, so that it has time to work its magic.
You also can sip on it throughout the day to stay hydrated and energized.
Morning Detox Iced Turmeric Ginger Tea – The Ingredients
Turmeric offers a long list of health benefits – too long to get into in a simple detox tea recipe post.
Here are some of the top benefits: its high antioxidant content means it helps your body fight free radicals and the damage they can do to your cells. It's also anti-inflammatory and helps combat a number of conditions ranging from cardiovascular disease and cancer to Alzheimer's (1).
Ginger boosts turmeric's benefits, plus helps stimulate your digestive and circulatory systems. It's a powerful digestive soother, long used for everything bloating and gas to nausea and constipation (2).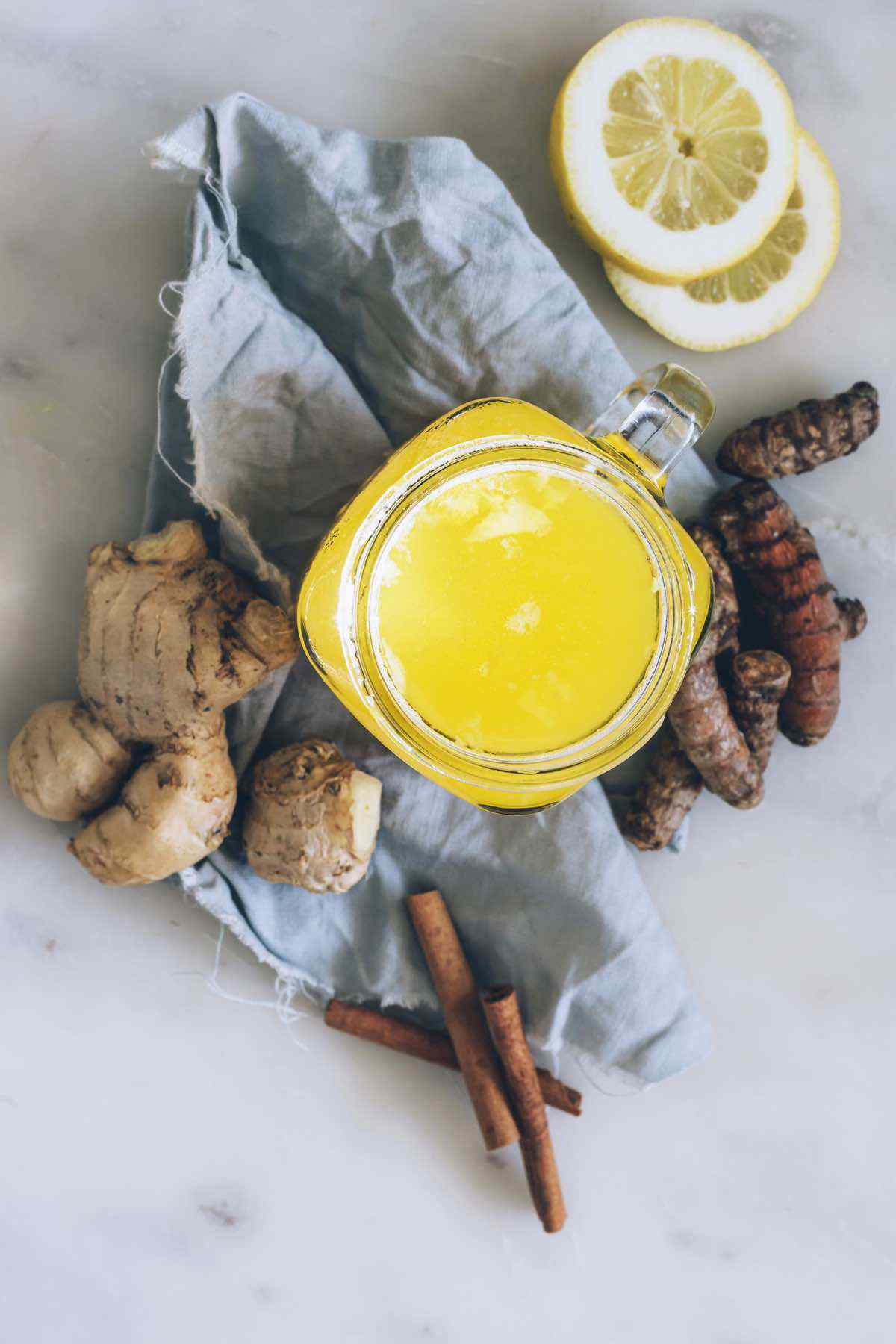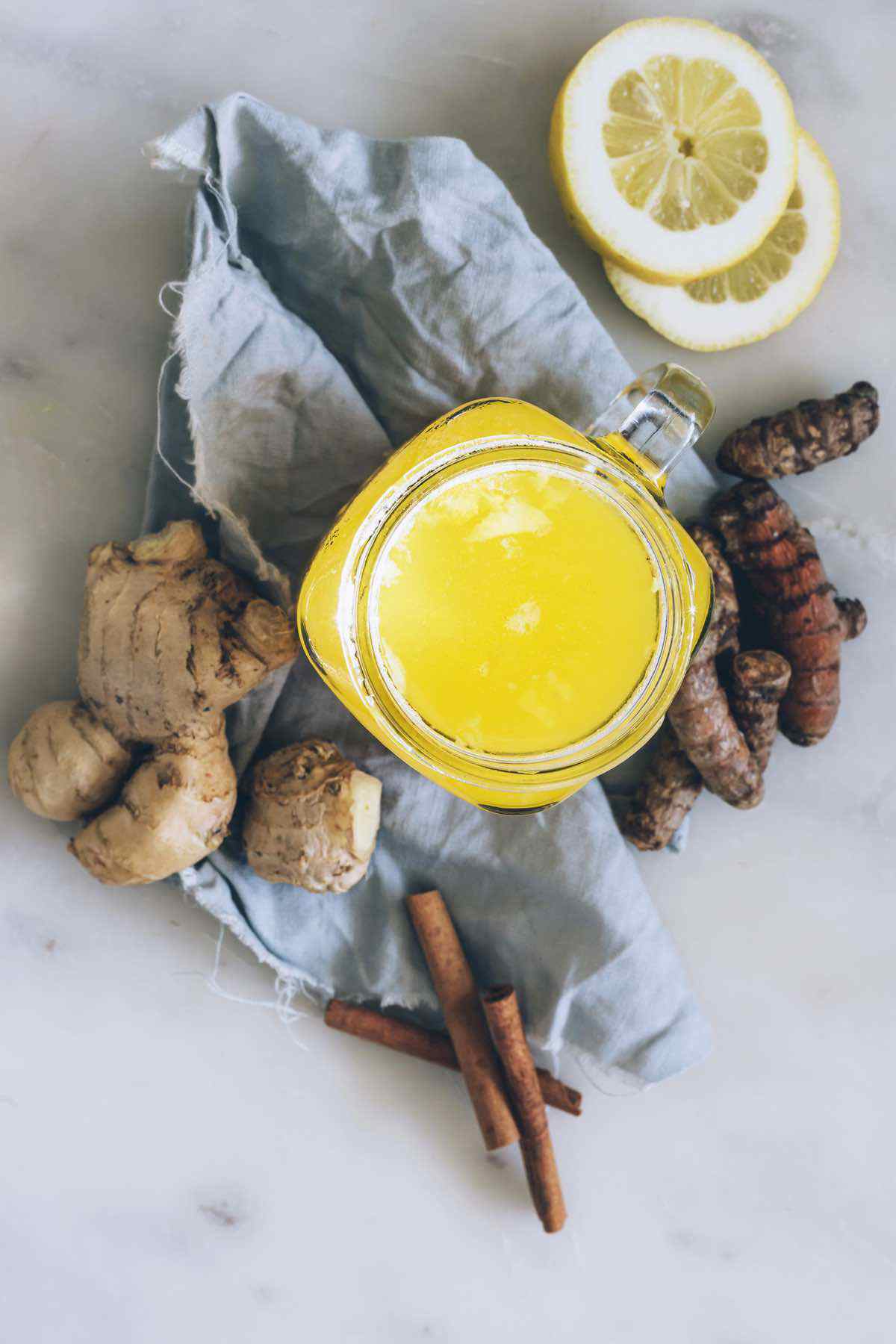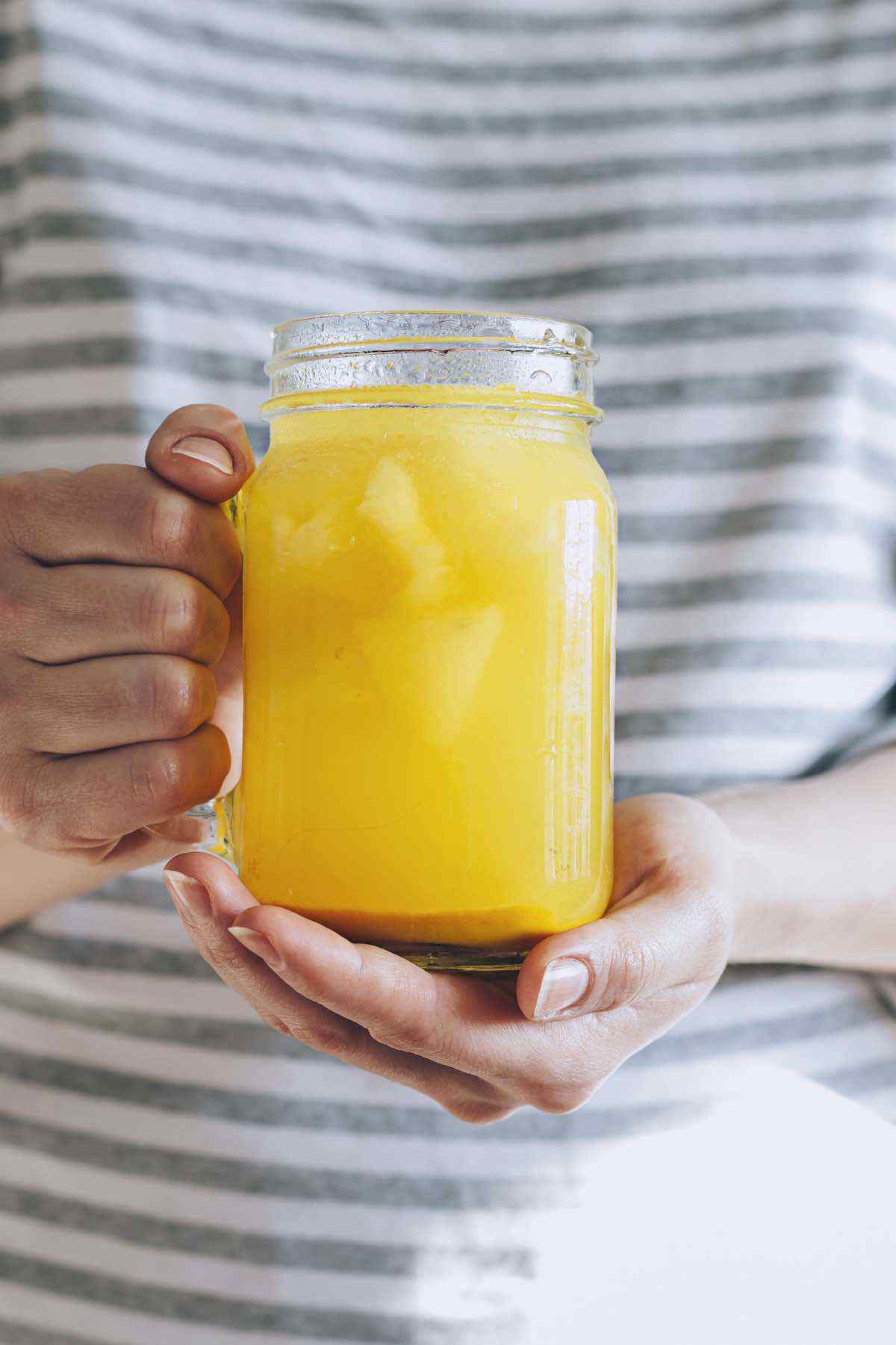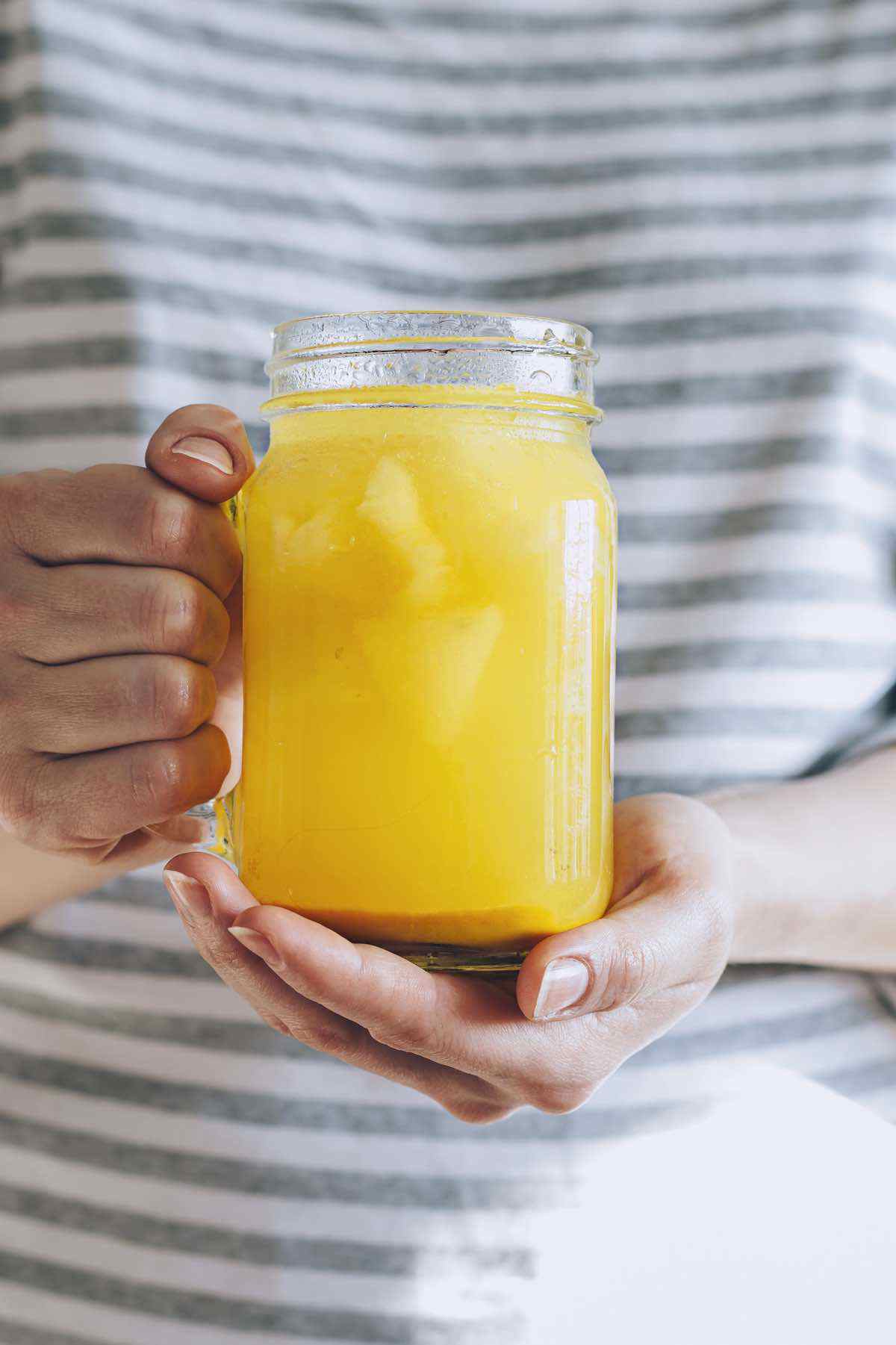 Ground ginger works as well as fresh ginger, with less hassle – you don't have to peel and grate it.
Cinnamon not only adds a lovely spicy flavor to your iced turmeric and ginger tea, but another layer of healthiness. It helps maintain healthy blood sugar and cholesterol levels, and can even boost your mood (3).
(You may also like: Pomegranate Detox Tea)
The Best iced Turmeric Ginger Detox Tea
Scale
2 cups

purified water

1

medium turmeric root, grated or

3 tsp

turmeric powder

1

-inch ginger knob, peeled and cut into slices, or

2 tsp

ginger powder

1

cinnamon stick

2

–

3

black peppercorns, crushed

2 tbsp

lemon juice
Optional: 2 tsp organic raw honey or maple syrup (for the vegan version)
Place the water, turmeric, ginger, cinnamon and peppercorns in a kettle and bring to boil over medium heat.
Simmer for 2 to 3 minutes over low heat, then strain and set aside to cool.
Serve with ice and your sweetener of choice.