Healthy Salads
Quick (And Healthy) Sweet Potato Spinach Salad
Cooking in batches is one of the easiest steps to making sure you have a full week of healthy, nourishing meals on tap. Plus, precooking food also saves you time and money in the long run. All you have to do is hit the grocery store on a Saturday or Sunday morning to shop, and then head home to prepare and cook a few ingredients that you can throw together for quick and healthy meals all week long.

This easy sweet potato salad recipe uses pre-roasted veggies to make a healthy, flavorful meal that your family will love.
Sweet Potatoes Are a Nutrition Superstar
The deep orange or purple flesh of sweet potatoes pack an impressive micronutrient load: they contain bioactive carbohydrates that improve gut health, along with healthy fats, protein, minerals, antioxidants, and fiber.
And all of that means sweet potatoes help keep your liver healthy, fight cancer, cut inflammation, hold your blood sugar steady, and protect against obesity, all while battling the effects of aging (1).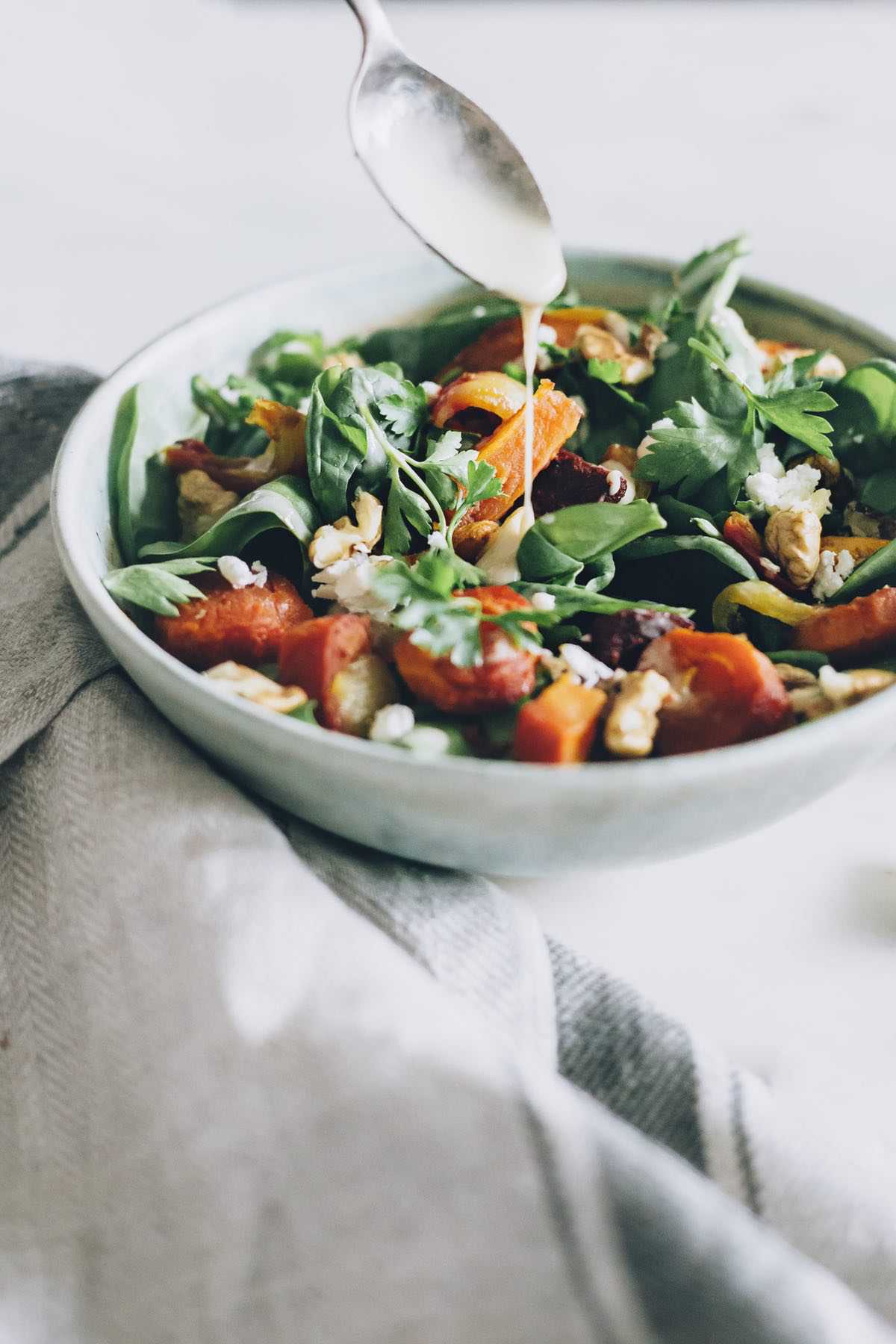 Not bad, huh?
Since some of the vitamins in sweet potatoes are better absorbed when combined with a fat source, I always make sure to combine a healthy fat when I eat them. Avocado, coconut oil or extra virgin olive oil make great choices.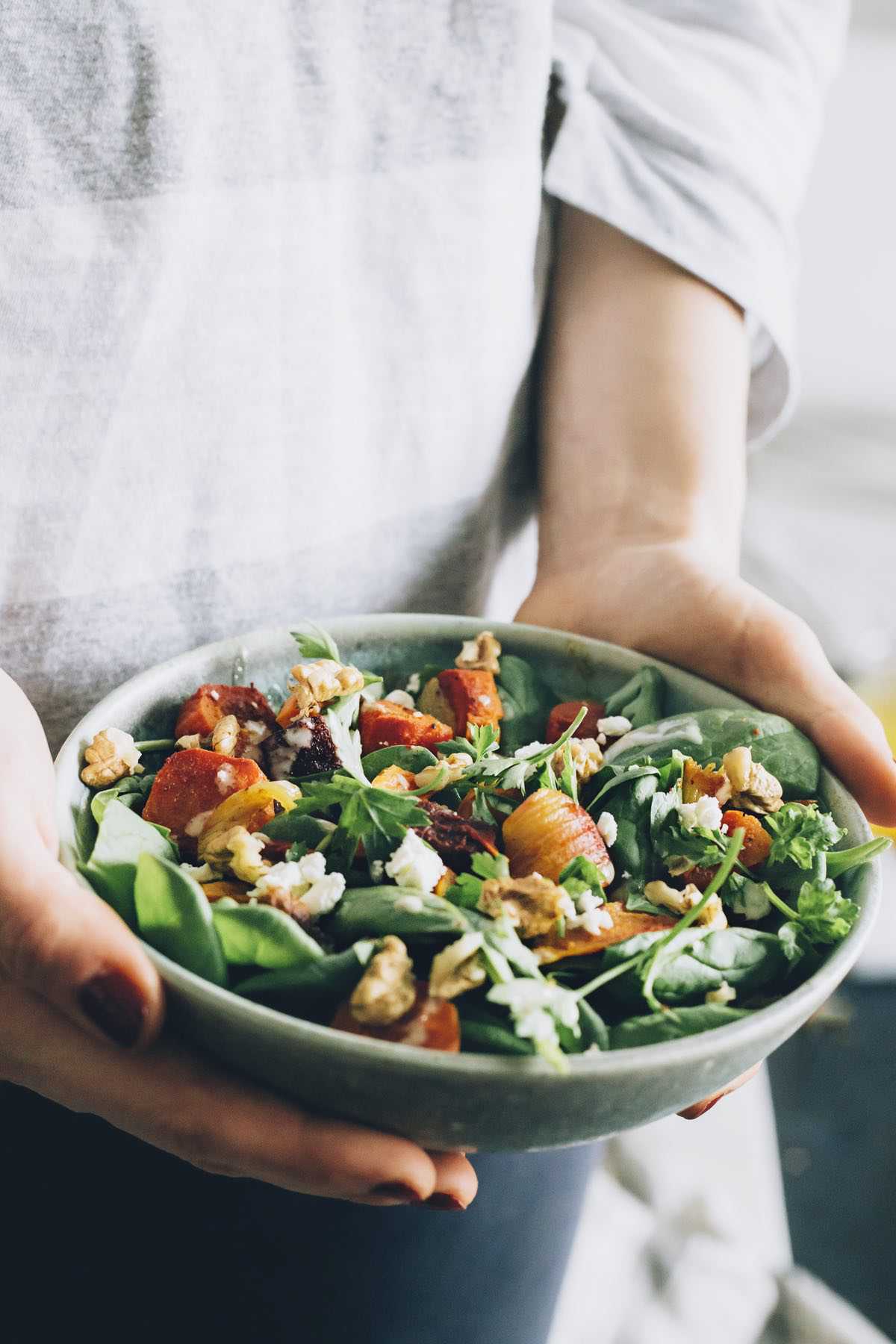 You'll notice this recipe has a great variety of fats. There's coconut oil for roasting, avocado for flavor and texture, and tahini in the dressing.
Quick (And Healthy) Sweet Potato Spinach Salad
• 1 sweet potato, peeled and cut into cubes
• 1 carrot, cut into cubes
• 1 small onion, cut into quarters
• 1 small beet, peeled and cut into cubes
• 1 tsp coconut oil
• 1 tsp harissa
• 1/4 tsp sea salt
• 1 avocado, peeled and diced
• 2 handful fresh spinach leaves
• 1 bunch fresh parsley, roughly chopped
• 1/2 cup lightly toasted nuts and seeds (I used walnuts and sunflower seeds)
• 1/2 cup feta cheese
• 1 tbsp tahini
• 1/2 lemon, juice only
Preheat the oven to 175C/350F.

Line a baking sheet with parchment paper and add the vegetables, drizzle with coconut oil, spice with harissa and salt, and toss to coat evenly.

Roast for 15 mins, remove from the oven and set aside to cool.

In a large bowl add the spinach leaves, parsley, feta, avocado, seeds and roasted roots, and toss to combine.

Mix the tahini with lemon juice in a small bowl, then drizzle on top of the salad, and toss again.

Serve immediately.
More Sweet Potato Recipes You'll Love: