Healthy Soups
Immune-Boosting Vegetable Soup for the Soul
There are few things better than a hot bowl of soup to fill your belly on cold day, although soup doesn't have to be limited to cold weather. Soup is one of my personal favorite meals because the recipes are versatile and tasty, plus the recipes tend to be easy to cook – as well as easy on the wallet. This Immune Boosting Vegetable Soup is a great example.

The veggies in this recipe are packed with minerals that help you body function better. From building strong bones and teeth to giving you much-needed energy, minerals are essential for maintaining normal health (1) (2).
You may think that you're getting enough immune boosting nutrients in your every day diet, but there are times when you may need to consider increasing your intake: if you're stressed, recovering from illness, or feel like you need a "boost."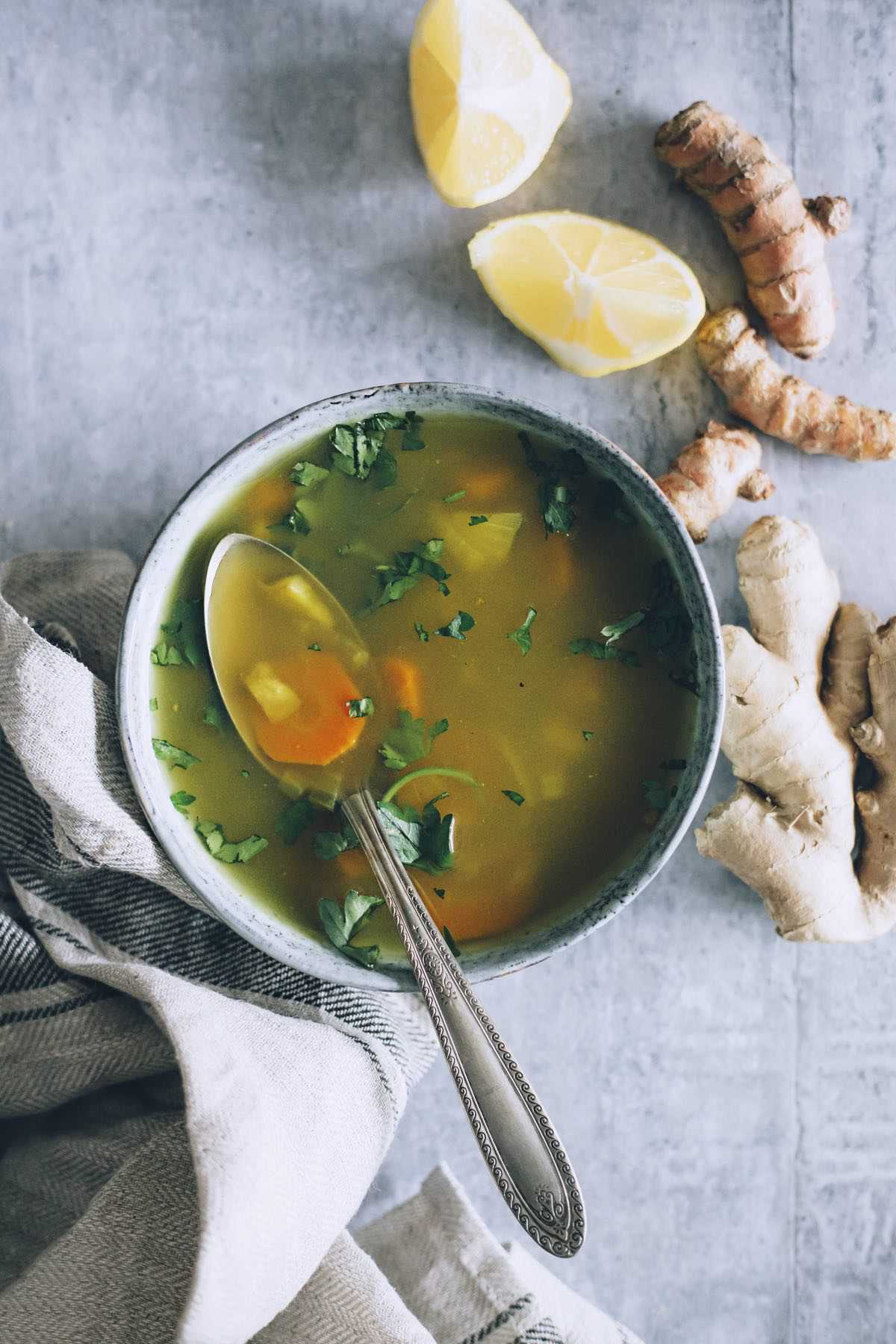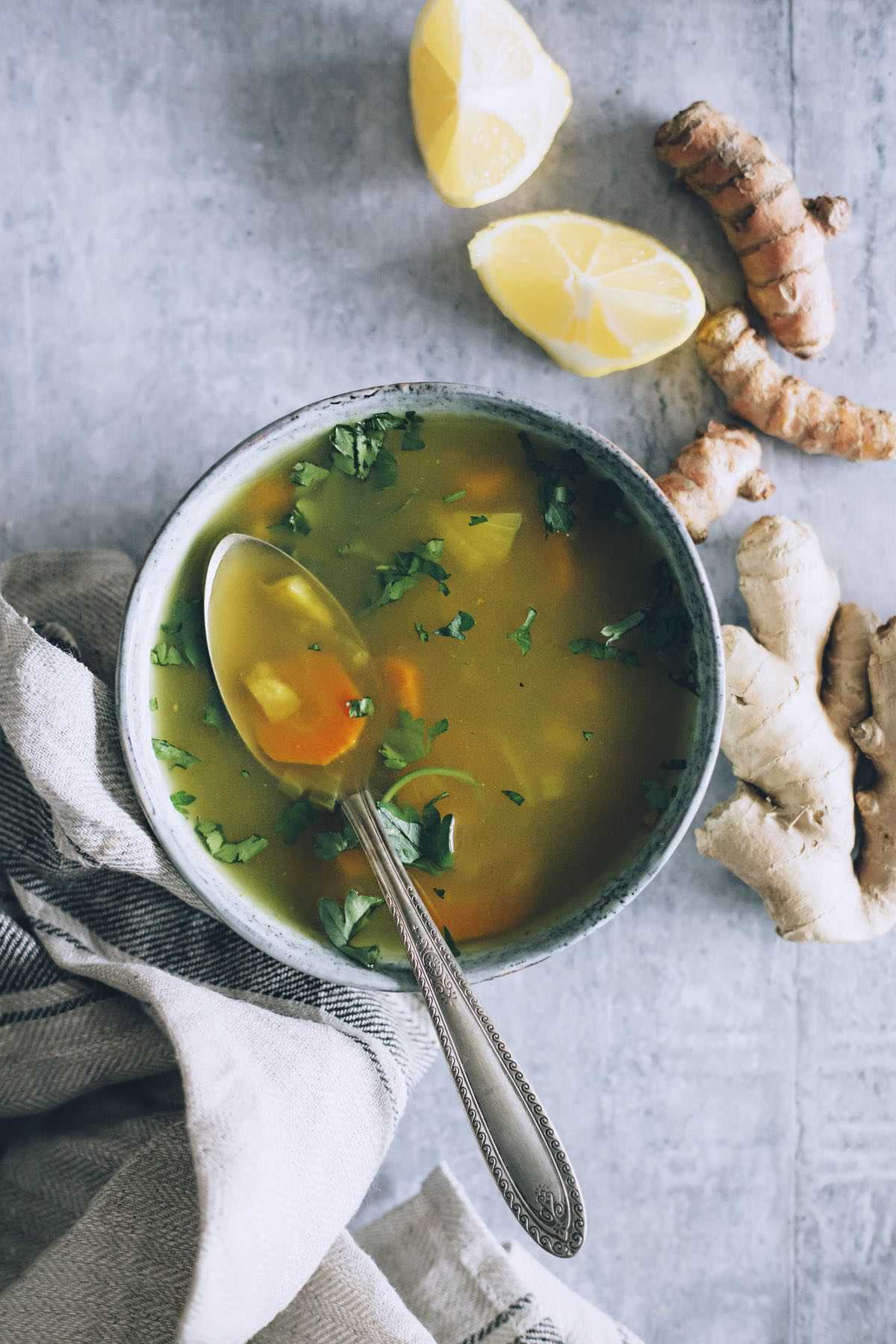 And even if you don't feel that you need a boost, you and your family will still enjoy this delicious meal while reaping all the wonderful benefits from it.
Coconut oil, turmeric, ginger and lemon are all well known for their immune-boosting attributes (1) (2) (3) (4).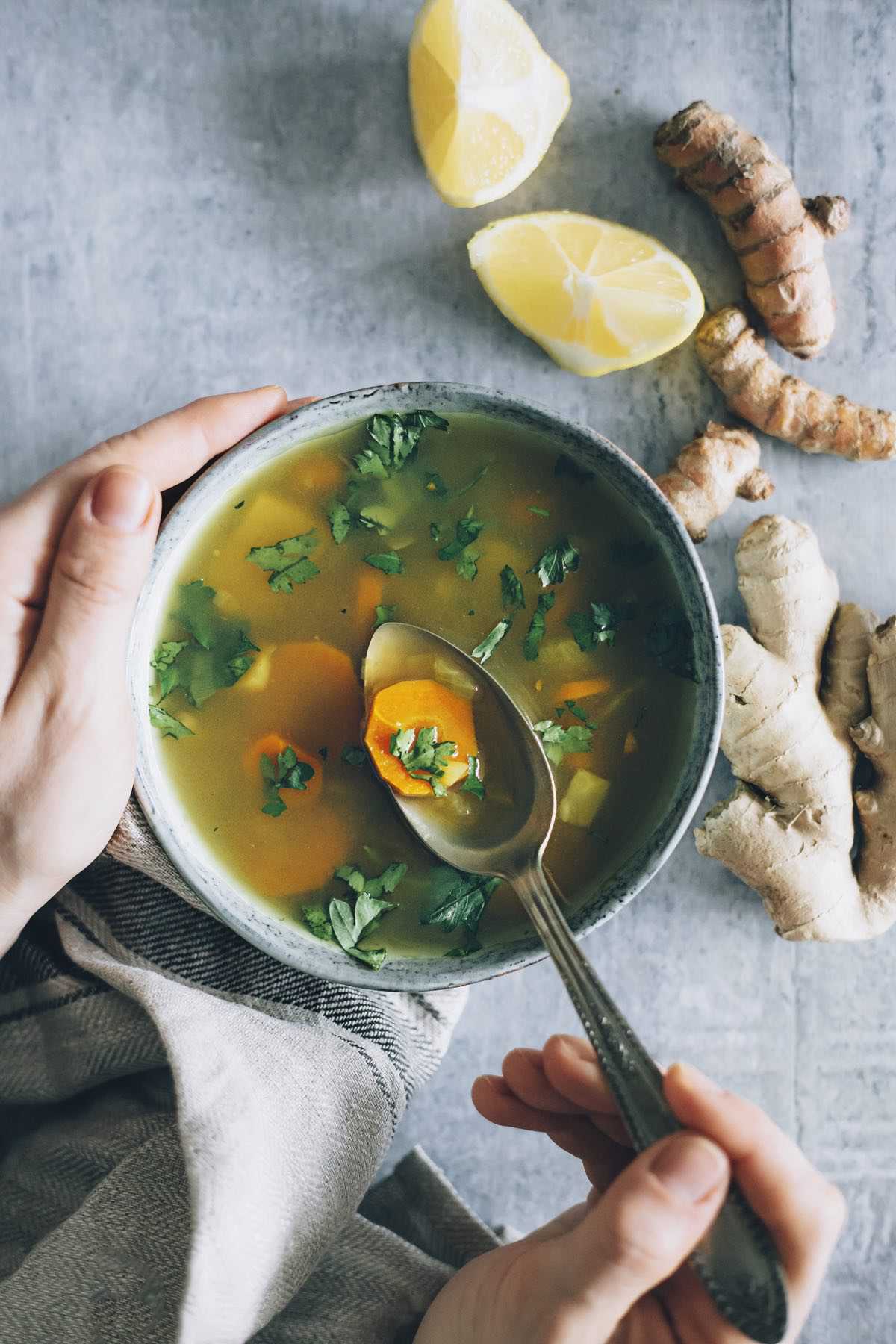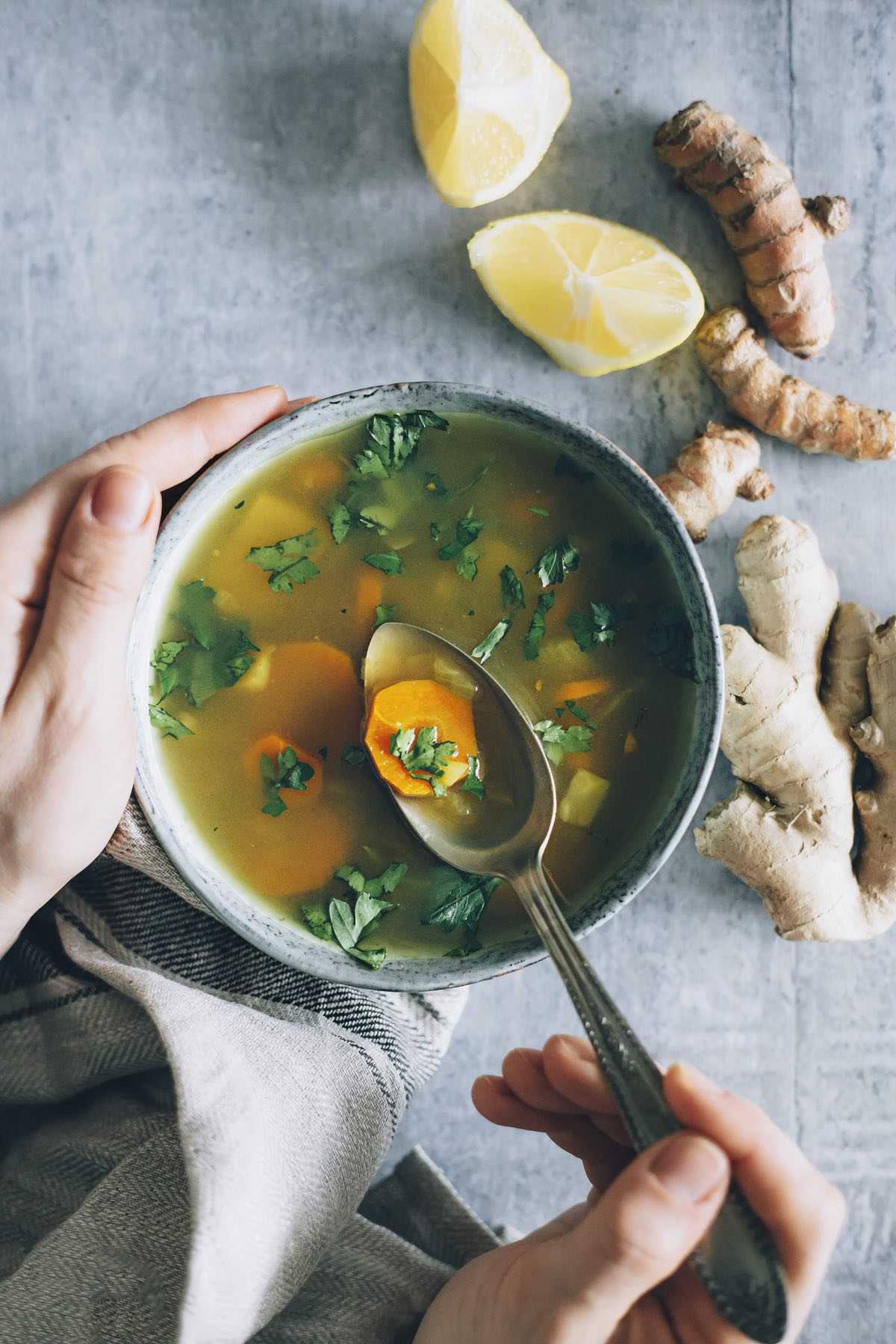 The antiviral properties in coconut alone have been found to fight colds and a wide variety of harmful viruses. Turmeric contains numerous antioxidants and anti-inflammatory properties, which helps to boost your immunity. Plus, two natural antibiotics are found in ginger, and it acts as a bacteria killer, among other things.
Meanwhile, lemons are packed with Vitamin C, which is usually our first go-to if we feel a cold or flu coming on, and for good reason.
Print
Immune-Boosting Vegetable Soup for the Soul
Scale
2

carrots, diced

1

onion, diced

1

parsnip, diced

2

celery stalks, diced

1

-inch ginger piece, peeled and grated

2 tsp

turmeric powder

2 tsp

coconut oil

5 cups

purified water

1/4 tsp

sea salt

1

lemon, juice only

Freshly ground black pepper

Fresh parsley leaves, to serve
Add all the ingredients, except the lemon juice, to a soup pot, bring to boil over medium heat, then simmer over low heat for 30 minutes.

Season with salt and pepper, add the lemon juice and serve warm, garnished with fresh parsley leaves.
More Healthy Soup Recipes You'll Love