Healthy Soups
Ginger Beet Soup for Liver Health and Overall Wellness
Soup is my absolute favorite go-to for one-pot cooking. Not only do you end up with a tasty, wholesome meal that's budget-friendly, but you also get a lot of healthy nutrition.'


Nutrient-dense meals like this Love Your Liver Beet Soup give you a huge bang for your buck when it comes to providing your body the most nutrients for the fewest calories.
Your hard-working liver also deserves a bit of extra attention.
If you're healthy, you probably don't even consider your powerhouse liver. It's responsible for hundreds of tasks, processing everything you eat or drink either so your body can either use it or eliminate it.
Your body rids itself of toxins through your liver, which detoxifies your blood, produces bile to digest fat, breaks down hormones, and stores essential vitamins, minerals and iron.
It's vital to take care of your liver beyond just your diet, because without it, you can't survive.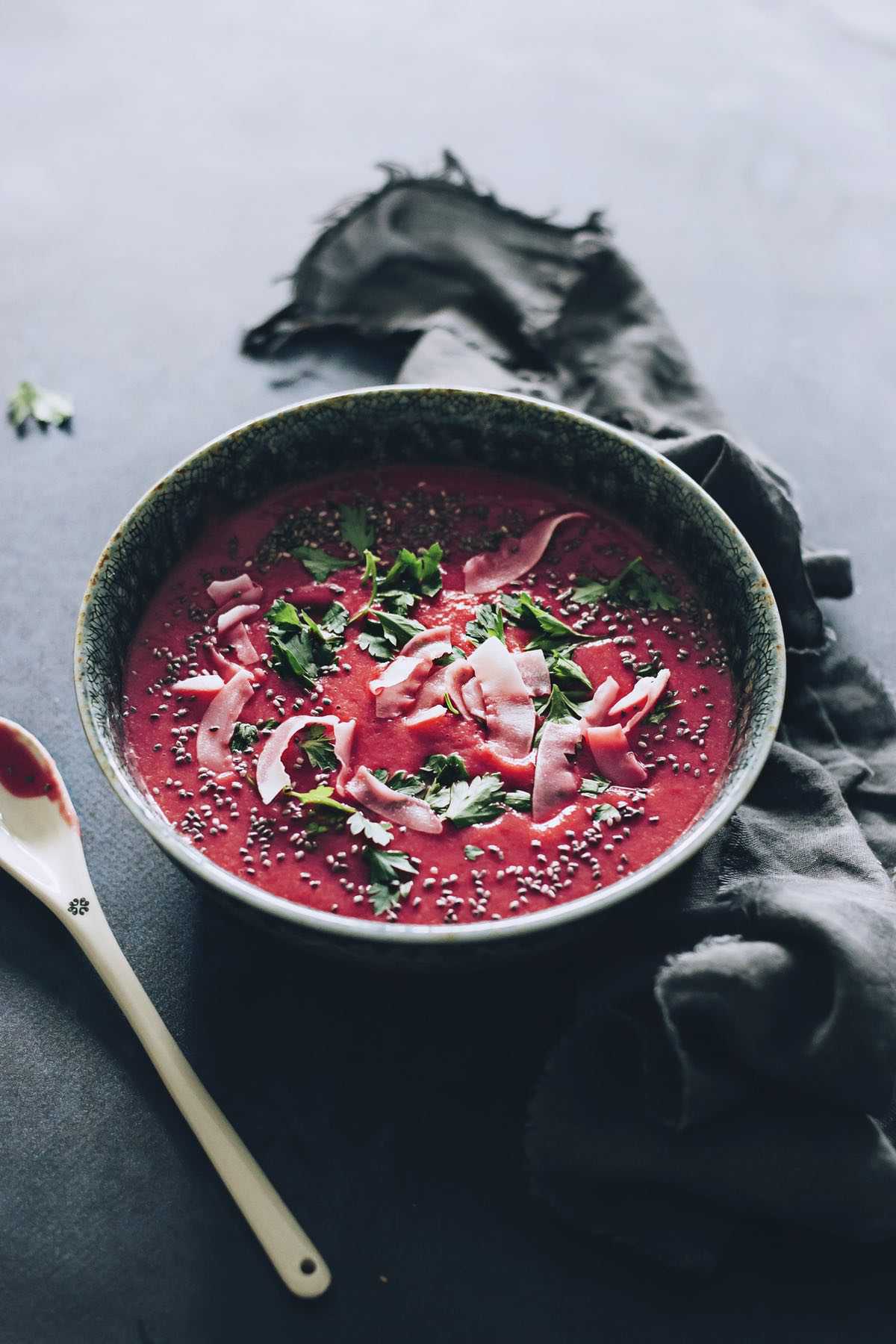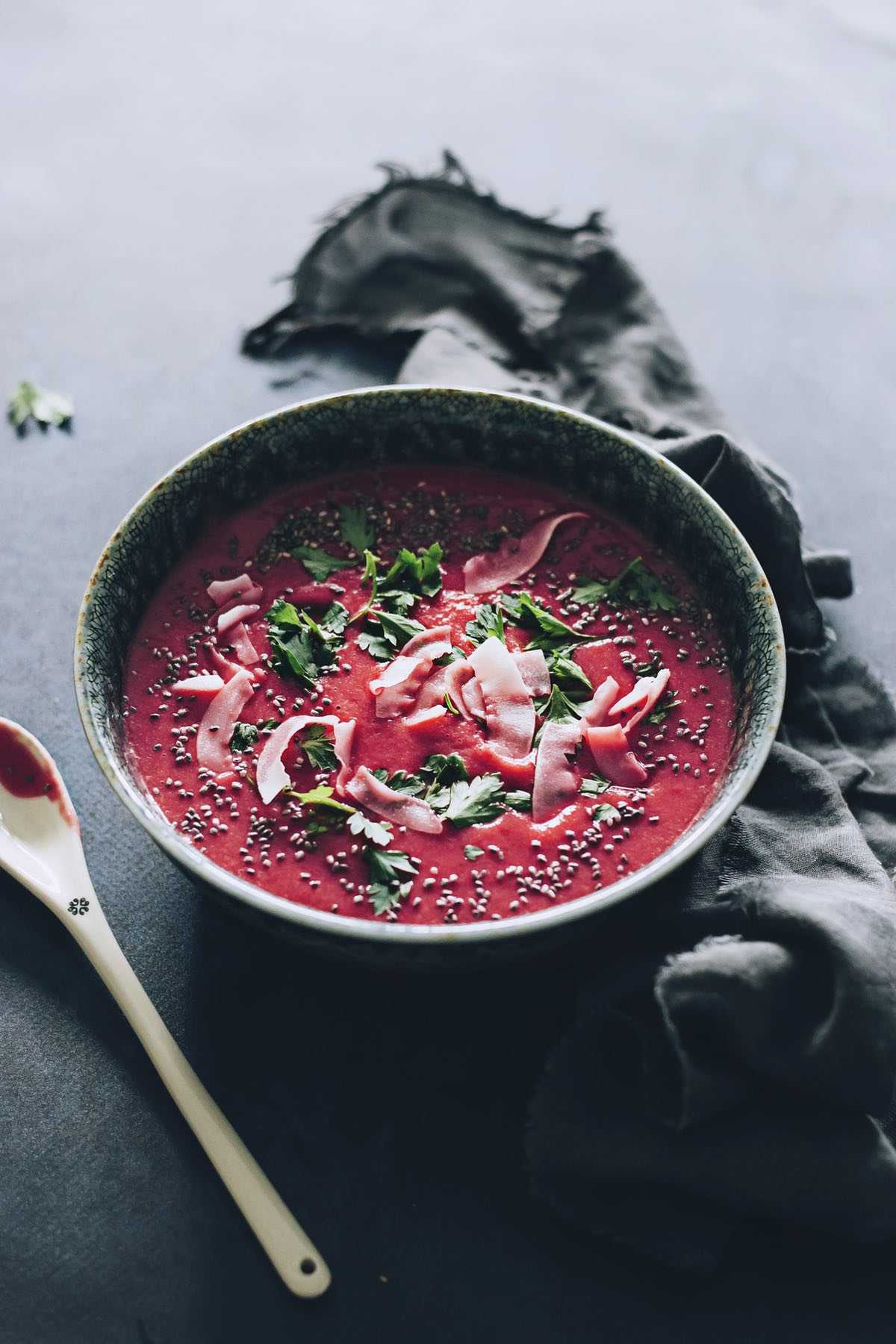 Love Your Liver Beet Soup Recipe
Beets are a naturally powerful liver detoxifying food that also happen to be good for your entire body, from your workout recovery to your heart health (1).
They have been used for many years to bolster your liver function and increase your overall health level (2).
So go on, show your liver a little love. It is very deserving, after all!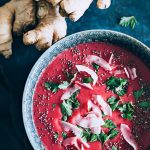 Ginger Beet Soup for Liver Health and Overall Wellness
Scale
2

small beets, rinsed well and drained

1

onion, diced

2

celery stalks, diced

1

small parsnip, diced

1

-inch ginger knob, peeled and grated

5 cups

low sodium vegetable stock

1/2 cup

low-fat coconut milk

Freshly ground black pepper

Coconut flakes, fresh parsley leaves – for garnish
Preheat the oven to 175 °C /350°F.

Wrap the beets into an aluminum foil, and bake for 30 minutes until tender.

Meanwhile, add the onion, celery, parsnip, ginger and vegetable stock into a soup pan, bring to boil over medium heat, then simmer for 15 minutes over low heat.

Remove the beets from the oven, peel, cut into quarters and add into the blender, together with the coconut milk, boiled vegetables and their liquid.

Pulse to obtain a creamy soup.

Season with black pepper and serve warm, garnished with coconut flakes and fresh parsley leaves.
More Healthy Soup Recipes You'll Love: