Healthy Salads
Green Loaded Broccoli Salad
Call me crazy, but I am a huge fan of broccoli! And although I add it to most of my soups, curries and green smoothies, I still like to have a huge salad with broccoli as the main ingredient. I like its crunchiness and neutral taste that I can pair my favorite spices with. My body actually craves it ever since I learned about it's the exceptional health benefits. This salad is a real treat for your body, and even if you aren't a self proclaimed broccoli lover yet, you will actually love its flavorful combination!
Broccoli has TONS of health benefits. Like all the members of its famous cruciferous family, broccoli plays a key role into the natural detoxification of our bodies, which is important for keeping chronic inflammation to a minimum. Feeling tired, sluggish, or heavier than usual? You could benefit from detoxing those harmful free radicals out of your body and broccoli is a great way to do it. Even bad breath, insomnia, and skin problems might be a sign of toxin buildup.
Broccoli's glucosinolate phytonutrients are involved in all the three phases of toxin's metabolism: activation, neutralization and elimination. They function as a catalyst for enzyme activation, ensuring that contaminants are correctly handled in our liver, and controlling the detoxification process at a genetic level. I recommend adding broccoli to your weekly health protocol to get the maximum benefits from its exceptional nutrients. Check them out below.
1. Reduces inflammation and oxidative stress.
Broccoli has a unique combination of antioxidants, anti-inflammatory nutrients and omega-3 essential fatty acids that fight inflammation and oxidative stress by binding to free radicals and moving them out of your body.
2. The natural detoxification processes and prevents chronic diseases.
Broccoli contains phyronutrients that activate enzyme activity within the liver, especially the glutathione-S-transferase. It reduces the rate of chronic inflammation, which prevents diseases, keeps all your body systems functioning at their best, and may even help you lose some weight. Think about how light you would feel if you ate something all the time that naturally flushed out toxins!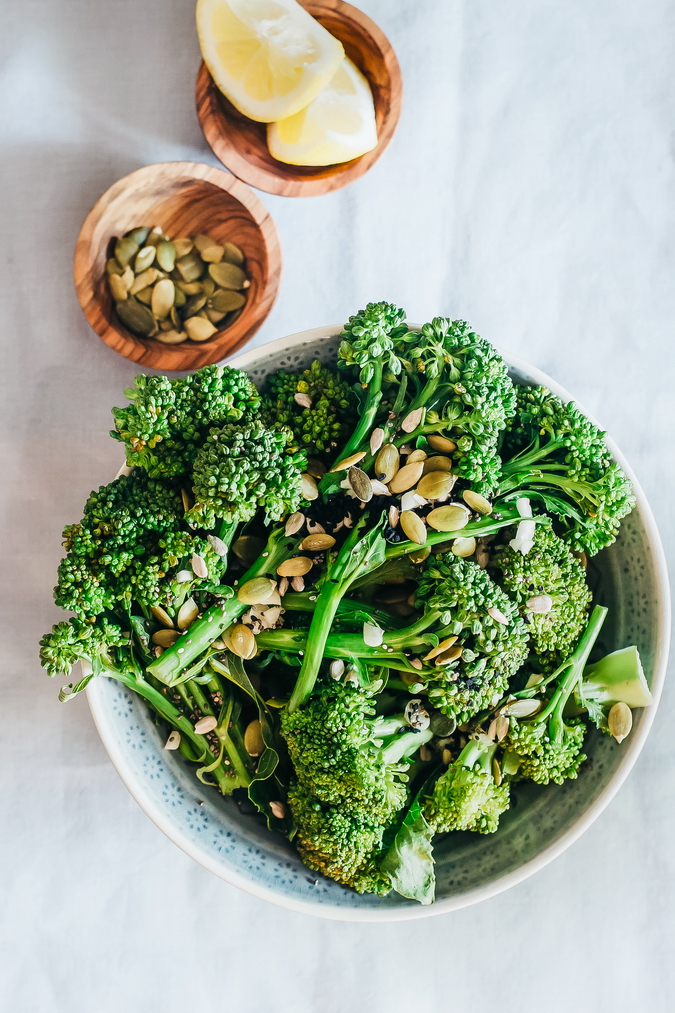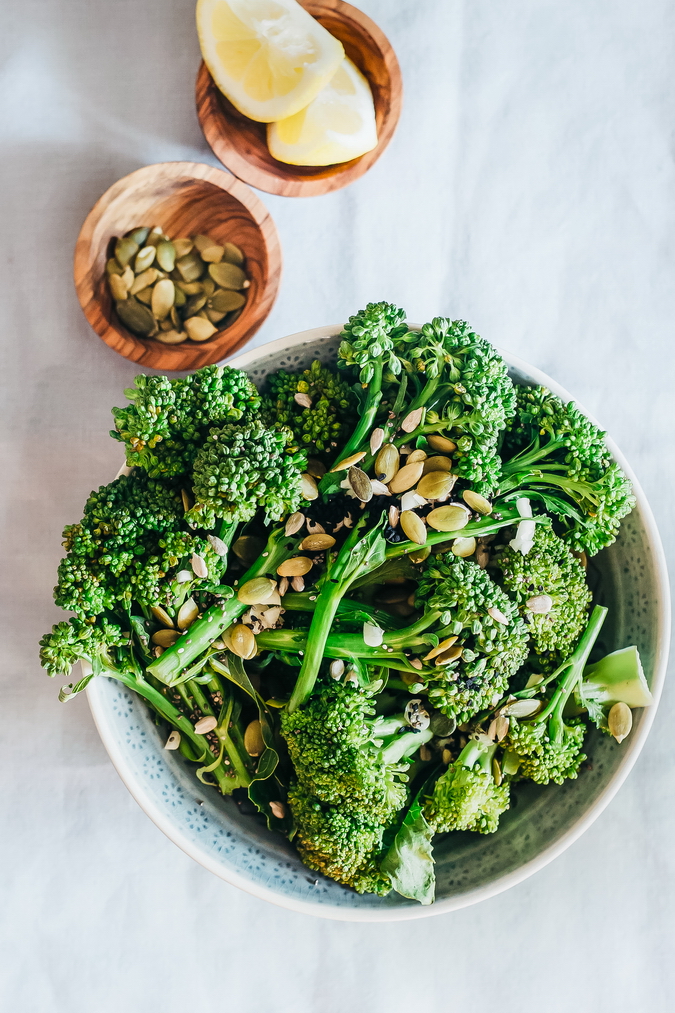 3. Provides your cells important doses of vitamins and minerals.
Broccoli is loaded with vitamins and minerals, especially vitamins A, C, B's and K, manganese, magnesium, potassium, calcium, copper and zinc. Vitamins and minerals are also important for keeping chronic diseases at bay. Research shows a link between eating a diet low in minerals and an increased risk of developing cancer. That's because minerals play a catalytic role in the activity of enzymes by initiating the process of many chemical reactions.
4. Stabilizes the vitamin D within your body.
Broccoli helps you synthesize the vitamin D in your body because of its high concentrations of both vitamin A and vitamin K, which are directly involved into the vitamin D metabolism. Vitamin D is essential for bone health. Low levels of vitamin D have also been linked to many chronic illnesses, such as cancer and autism.
5. Maintains the health of your digestive system and regulates blood sugar control.
Broccoli is a great source of fiber, which plays lots of important roles in your health. First, it helps moves food matter out of your digestive tract, which is essentially where all those free radical toxins are eliminated. Fiber also helps control the amount of glucose that is dumped into your blood stream after a meal. You feel more satisfied after a meal that is high in fiber because your digestive system is full and your blood sugar is regulated throughout the day.
6. Alkalizes your body cells.
Because of its essential minerals content, broccoli helps maintain the alkalinity in your body. In other words, it fights off an acid pH level, which can lead to chronic inflammation and disease.
Steaming broccoli is the best way to enjoy it and still preserve most of its key nutrients. This salad combines the benefits of broccoli with lightly toasted seeds, which are an excellent source of healthy monounsaturated fats to help you increase the absorption of antioxidants and fat soluble vitamins.
(Make this next: 3 Ingredient Sweet Potato Bites)
Green Loaded Broccoli Salad
Scale
1

large broccoli head, cut into florets

1 cup

mixed seeds (sunflower, pumpkin, nigella, sesame), lightly toasted

2

garlic cloves, minced

2 tsp

extra virgin olive oil

1/2

lemon, juice only
Pinch sea salt
Steam the broccoli florets for 10 minutes until cooked but still crunchy.
Add them into a large bowl, drizzle with olive oil and lemon, add the garlic and salt, and toss to combine.
Add the toasted seeds and serve warm.