Superpowered Tea
Ginger, Cayenne Pepper and Lemon Detox Tea (My Favorite Version)
This ginger lemon detox tea looks simple but it's a powerful health-promoting tonic that you can drink any time of the day. Plus, its spicy-tart flavor makes it a great substitute for coffee or normal black tea, and you can even enjoy it as a refreshing iced tea.


Lemon Detox Tea – The Ingredients
Lemons are loaded with nutrients and phytonutrients, giving you both antioxidant and antibiotic benefits (1).
Their vitamin C boosts your immune system, neutralizes free radicals, gives you natural energy, and defends your body against toxins in the environment, while also protecting your skin from premature aging.
Meanwhile, drinking ginger in a tea – especially when combined with lemon – creates what is called a "gut flush." This combination increases your digestive agni (meaning fire in Sanskrit), which helps to break down toxins and improve your digestion (2)(3).
You'll start feeling the results almost immediately.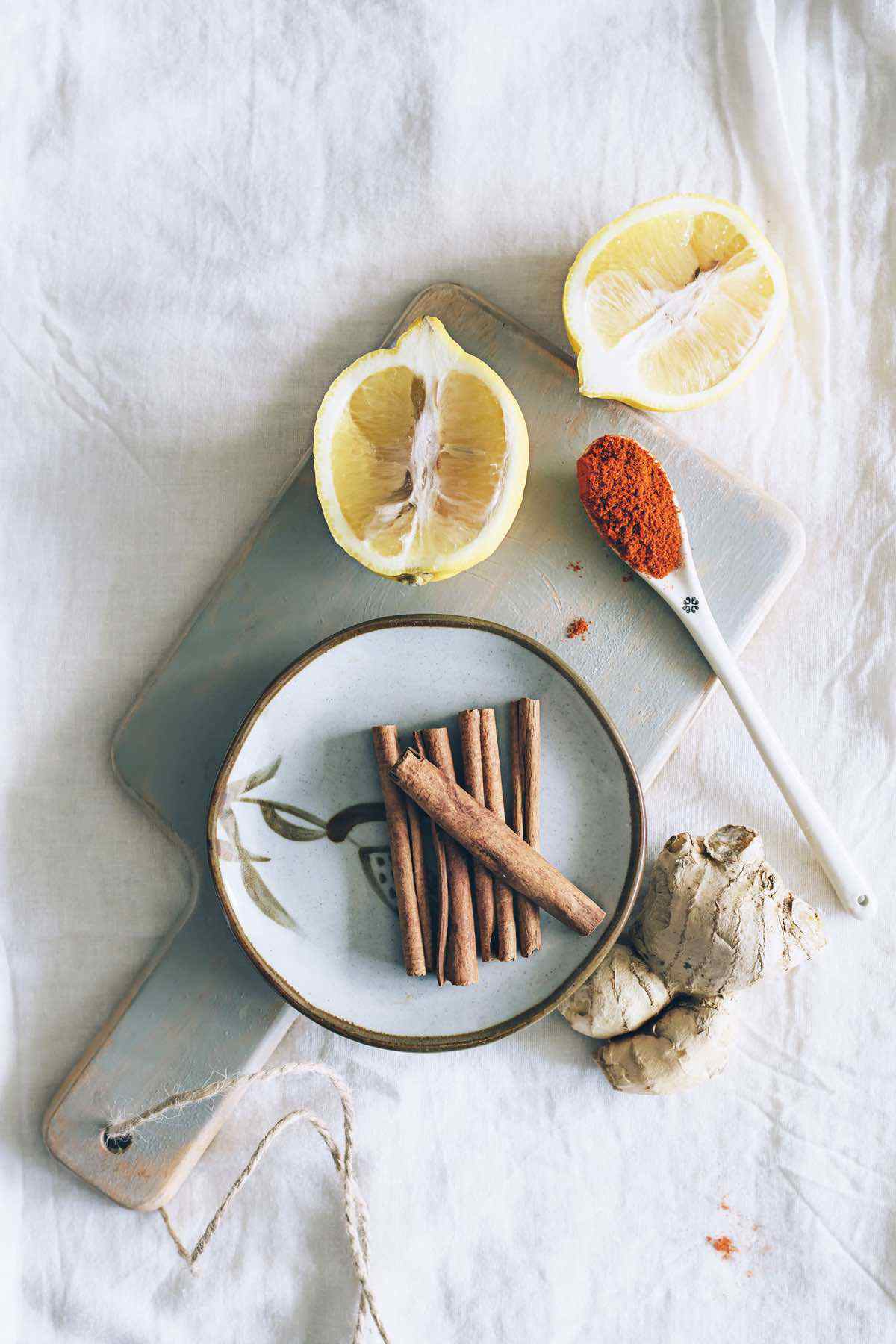 Ginger relaxes and soothes your intestinal tract, is anti-inflammatory, and is rich in antioxidants. As well as helping your body's "detox" organs, ginger relieves stress, eases joint pains, boosts your immunity, improves your blood circulation, and helps fight cancer and heart disease.
Use fresh ginger or a good quality ground ginger.
Cinnamon adds a delicious flavor burst to your lemon detox tea, while bringing its own impressive healing properties.
It safeguards your brain health and heart health, while regulating blood sugar levels and speeding up your metabolism (4).
Cayenne pepper has a host of health benefits, but as with the ginger in this tea, the combination of lemon and cayenne pepper do some extraordinary things.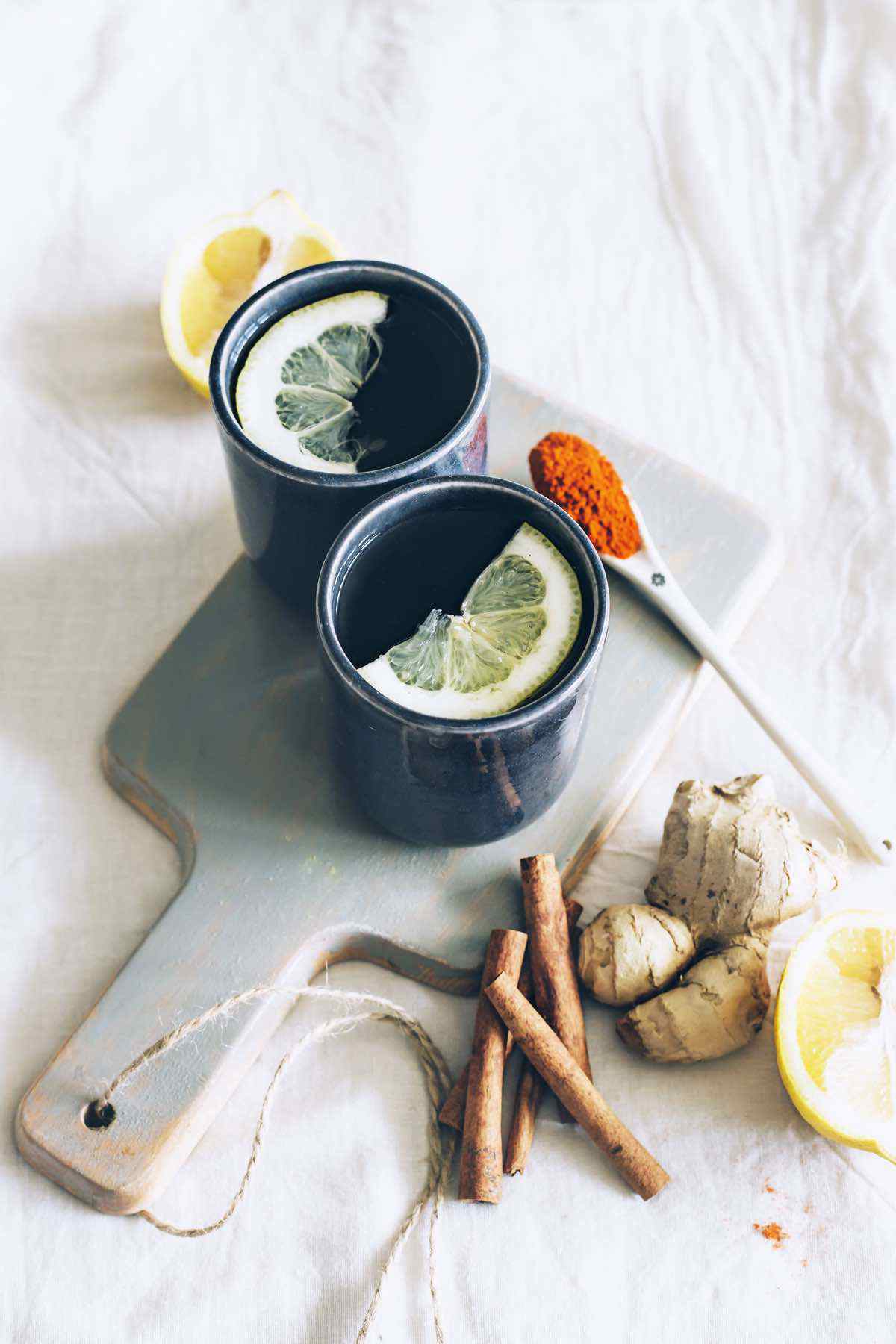 Among cayenne's benefits: it boosts your metabolism and immune system, stimulates our liver and digestive systems to help detox, fights bacteria, lowers your blood pressure, battles viruses, and improves your blood circulation (5). It even makes your breath smell better.
Be sure to use organic cayenne to avoid fake products and chemicals that might burden your liver.
This is one of the most powerful detox tea recipes you'll find, so use it to your advantage.
If you're looking for other teas to supplement this one, be sure to check out these 21 Superpowered Detox Teas
Print
Ginger, Cayenne Pepper and Lemon Detox Tea
Scale
2 cups

purified water

2

cinnamon sticks

2 tsp

ground ginger

1 tsp

cayenne pepper

3

lemons, juice only

1 tsp

apple cider vinegar (optional)
In a medium sauce pan add the water, ginger, cayenne and cinnamon sticks, bring to boil over low heat, then simmer for 10 minutes over low heat.
Strain and cool the liquid until comfortable to drink.
Before serving, add the lemon juice and optional apple cider vinegar, and mix to combine.