70 Best Detox Water Recipes of 2019 for Cleansing and Weight Loss
Detox waters are a health and nutrition powerhouse, and for good reason. Drinking these vegetable, herb and fruit-infused waters daily can aid in weight loss, increase your energy, help with healthy digestion, reduce your risk for many chronic diseases and so much more. If you are new to drinking detox water, or you just want some tasty new ideas, take a look at my favorite easy recipes below (these are the best!)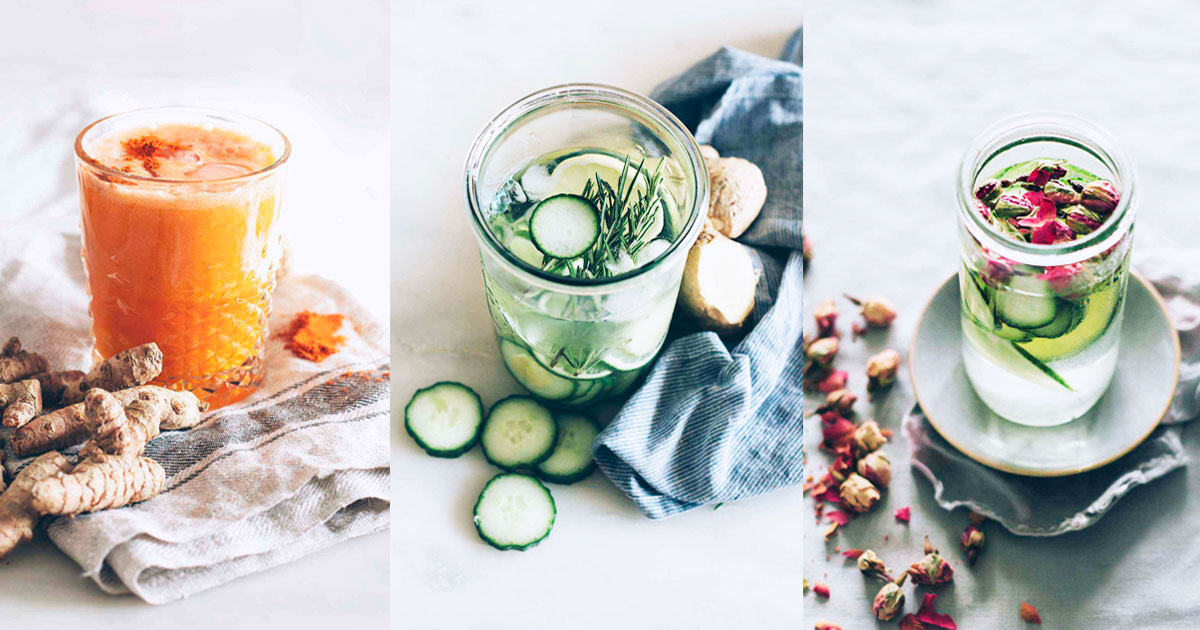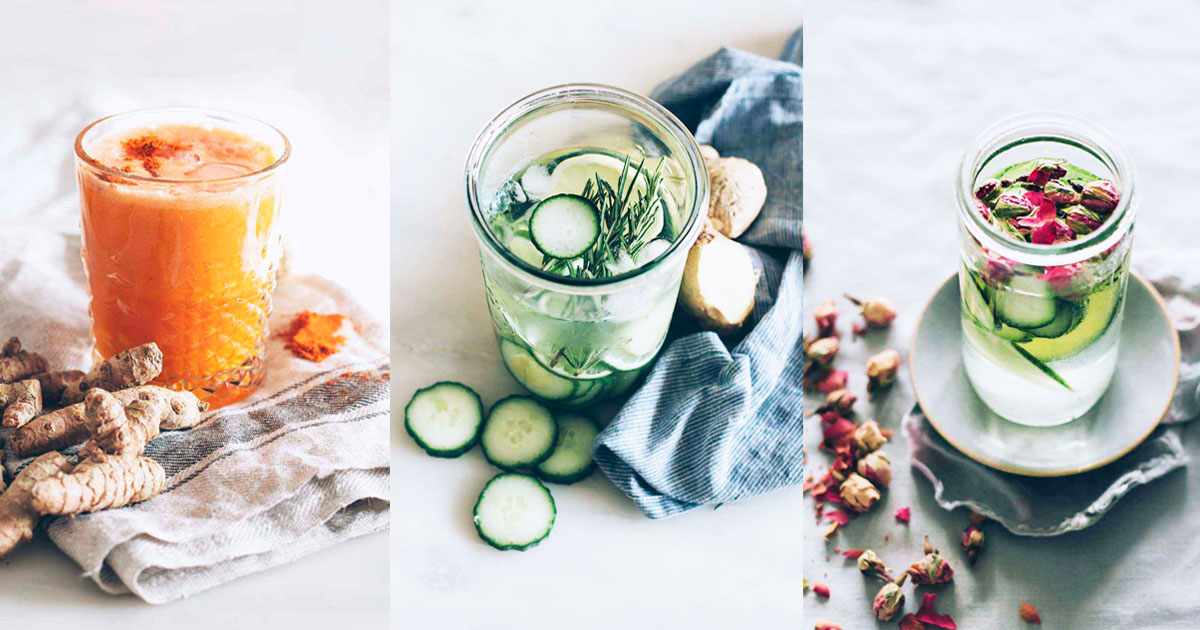 Easy Detox Water Recipes
Making your own homemade detox water is a fantastic way to nourish your body and get rid of the harmful build-up of toxins within your blood. Here are some of our favorite detox water recipes that you can quickly and easily prepare to help supercharge your health.
Detox Water 101: Getting Started
Just getting started on your detox water cleanse? Wondering about potential side effects or the best way to go about following a detox diet protocol? Not even sure if a cleansing regimen is right for you? You'll find answers to all of these common questions with our beginner's guides.
Detox Water FAQ
There are a lot of questions that people have when it comes to starting a detox water cleanse. It's only natural to want to find out as much as information as you possibly can when taking your first steps towards a healthier you. The following articles address some of the most frequently asked questions that we see popping up over and over again.
Does Detox Water Make You Poop?
Does detox water make you poop more? No need to be shy — it's actually an incredibly common question! Find out the answer here.
Does Detox Water Help You Lose Weight?
Hoping to shed some unwanted weight by doing a detox water cleanse? Find out the truth when it comes to detox water and weight loss.
Detox Water For Weight Loss: Fact Or Fiction?
Is it really true that detox water helps you lose weight? Check out this article to help you separate the facts from fiction.
Are Detox Water Bottles Safe and Sanitary?
Detox water bottles seem like an incredibly convenient way to enjoy detox water — but are they safe? Find out the pros and cons here.
Detox Foods + Infused Water Ideas
There are all kinds of exciting detox foods and infused water recipes that you can enjoy when doing a cleanse. Here are some of our very favorite ways to not only make your detox as comfortable as possible, but to also make it incredibly enjoyable and flavorful along the way!
10 Really Good Reasons To Drink More Lemon Water (with Recipes)
Lemon detox water just might be the most famous way to naturally cleanse your body. These 10 reasons will help you understand why.
7 Hydrating Benefits Of Cucumbers And Cucumber Water
Cucumber water and cucumbers in general are a cool and refreshing way to help keep your body hydrated. They're a perfect ingredient for detox waters!
Is Ginger Really That Healthy? (+ 3 Ginger Detox Waters)
Find out the truth about ginger and all of its reported health benefits. As an added bonus, you'll also find three great ginger water recipes.
7 Longevity Benefits Of Raspberries (+ 3 Raspberry Detox Water Recipes)
Raspberries are well known for their numerous antioxidant benefits. Learn how to enjoy those benefits in a deliciously satisfying and cleansing drink.
6 Anti-inflammatory Benefits Of Cinnamon (+ 3 Detox Water Recipes)
Inflammation is a major cause of modern disease, so check out these three yummy cinnamon water recipes to help keep it at bay.
Detox Water Ingredient Spotlight – Blueberries (with Recipes)
[In this ingredient spotlight you'll find out exactly why blueberries are such a popular detox ingredient — and get a few bonus recipes as well./bscolumns]
7 Detox Water Ingredients That Will Yield Results Instantly
Only interested in the best of the best when it comes to making detox water? These seven detox water ingredients will get you instantaneous results.
Can You Use Coconut Water As A Detox Water Base? (+ The Benefits)
Coconut water is a delicious and nourishing beverage — but can you use it as a detox water base? Find out the answer within!
Lemon Detox Water (Detoxifying or Just Tasty Water?)
Adding lemon to your water is one sure way to enhance its nourishing effects. You'll get the vitamin C and antioxidants with the same refreshing quality as lemonade but without the sugar. The enzymes in lemon are noted as being extra helpful for digestion, too.
Other Helpful Detox Water Articles
The journey to a healthier you is a lifelong learning process. If you're trying to find out as much as you can about doing a natural detox cleanse, here are a few helpful resources that can provide you with more information.
3 Reasons To Drink Detox Water Before Bedtime
Can you drink your detox water before bed? Absolutely! Here are three great reasons why you should be making that a daily habit.
Detox Water For Clear Skin (learn How With Our Detox Water Skincare Routine)
You can definitely detox your way to clearer skin with a detox water cleanse. Here are our top tips to make sure you're successful.
5 Reasons Detox Water Is So Effective For Dieting (+Nutrition And Diet Tips)
Is detox water a fad diet? Not at all! Here are five reasons why detox water is effective for helping you achieve your dieting goals.
Get Healthy, Radiant Looking Skin With Detox Water
You can enjoy healthier, radiant looking skin in no time flat by following a simple detox water protocol. Find out all the details right here.