Healthy Drinks
Restorative Cucumber, Lemon and Parsley Drink for Bedtime
Drinking a nutrient-loaded juice about one hour before bedtime is the best choice for fueling your body with the right ingredients it needs for a restful, restorative sleep. This cucumber lemon parsley drink is not only gorgeously colored and refreshing, but is also packed with nutrition.
Cucumber is a diuretic food that helps you flush your system out, while lemon and parsley contain antioxidants to help support your liver.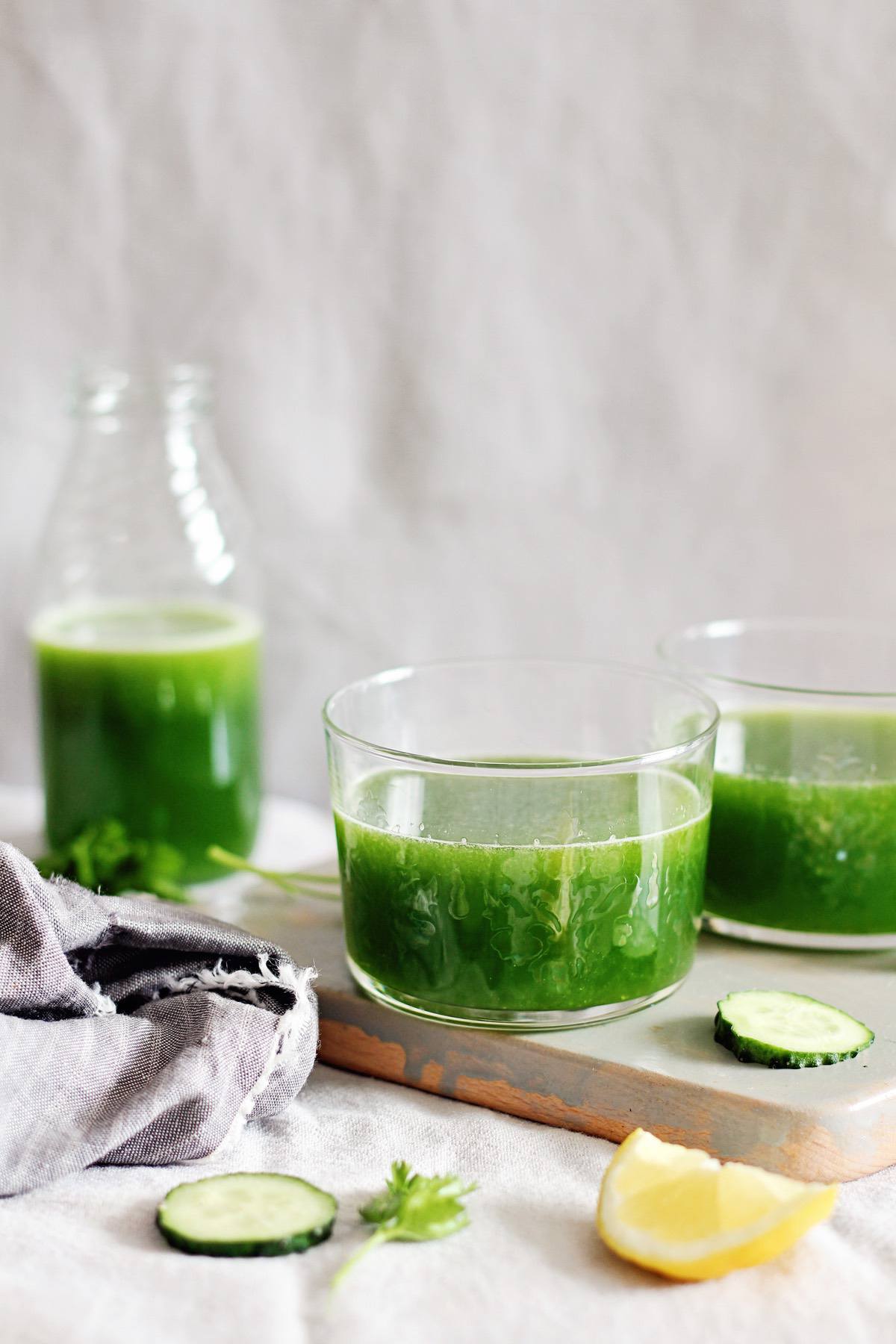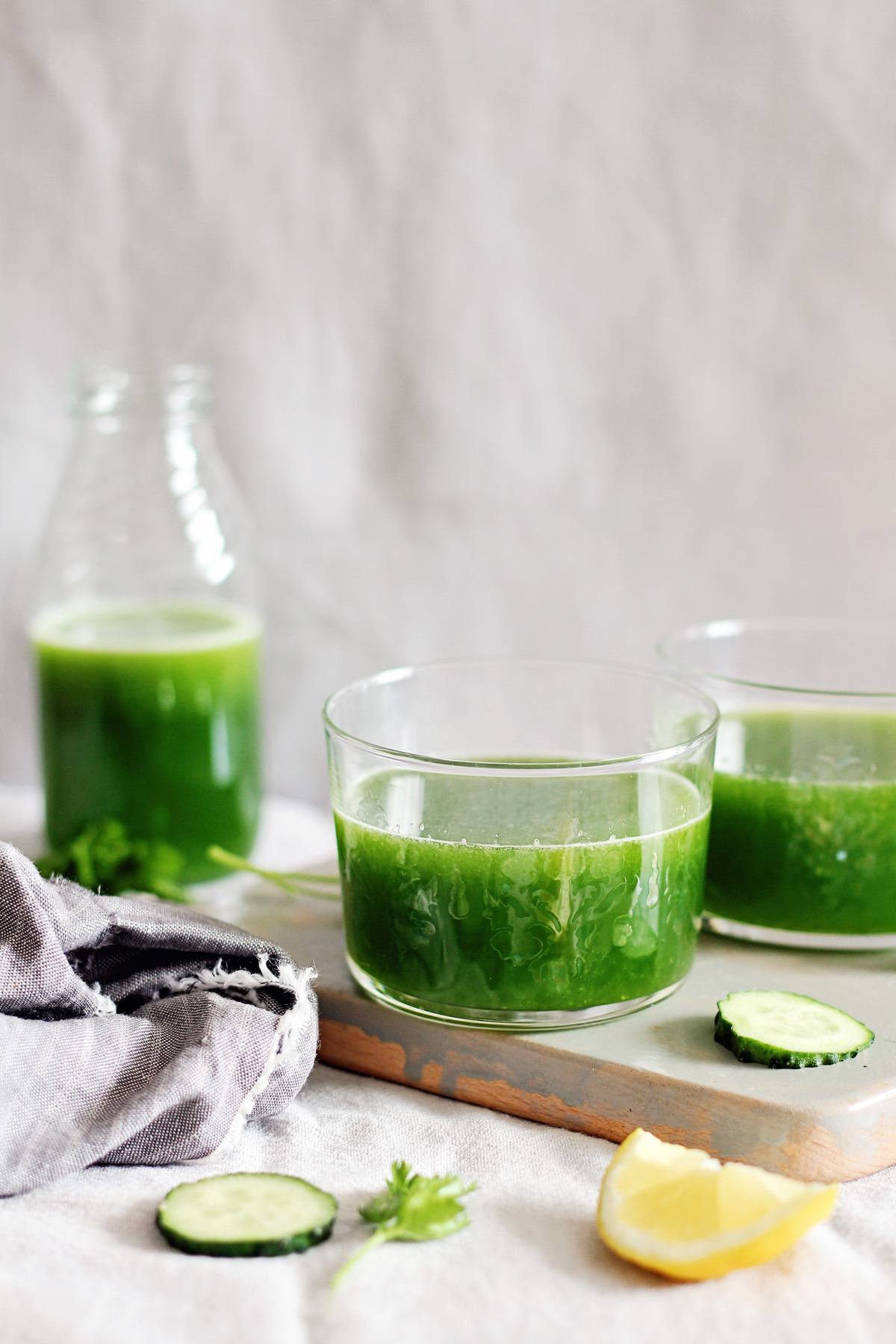 Parsley acts as a anti-cancer food, helping to neutralize particular types of carcinogens you make contact with each day. This lemon, cucumber and parsley drink offers you protection and support for better recovery while you sleep, and is also incredibly refreshing right before bedtime.
(You may also like: 3 Simple Liver Cleanse Juices)
Restorative Cucumber, Lemon and Parsley Drink for Bedtime
Scale
2

cucumbers

1

lemon, juice only

1

bunch fresh parsley
Juice all ingredients and serve right away.
More Healthy Juice Recipes