Healthy Salads
Protein Packed Chickpea and Arugula Detox Salad
Arugula (also known as rocket) makes appearances in everything from detox salads to sandwiches, pastas and pizzas, and for good reason – this zippy leafy green has no shortage of healing properties. Arugula has very few calories and tastes great, making it easy to maintain a healthy weight without sacrificing flavor. It is rich in phytochemical nutrients, folic acid, and vitamins A, C and K (being one of the best vegetable sources of the latter). If you're looking for more vegetable based iron in your diet, arugula makes a good substitute for spinach, and it is a good hydrating food.
Arugula fights against cancer-causing elements in your body, boosts bone and brain health, improves eyesight, promotes healthy skin, improves metabolic function and mineral absorption, and boosts your immune system. But that's not all – arugula also makes you sexy! It was used centuries ago by the Romans as a powerful aphrodisiac! It might just look like a fancy lettuce, but there's more to it than meets the eye, as you now know.
[You may also like: Master Green Detox Salad]
A good amount of protein can also be found in arugula, as in the ever versatile chickpea. Proteins are the building blocks of our bodies and are therefore exceptionally important to be included daily in a vegetarian diet (or in any diet for that matter). You can't go wrong by erring on the side of including more protein in your diet, especially for older folk. We need it to maintain bone and muscle mass and keep our immune systems strong.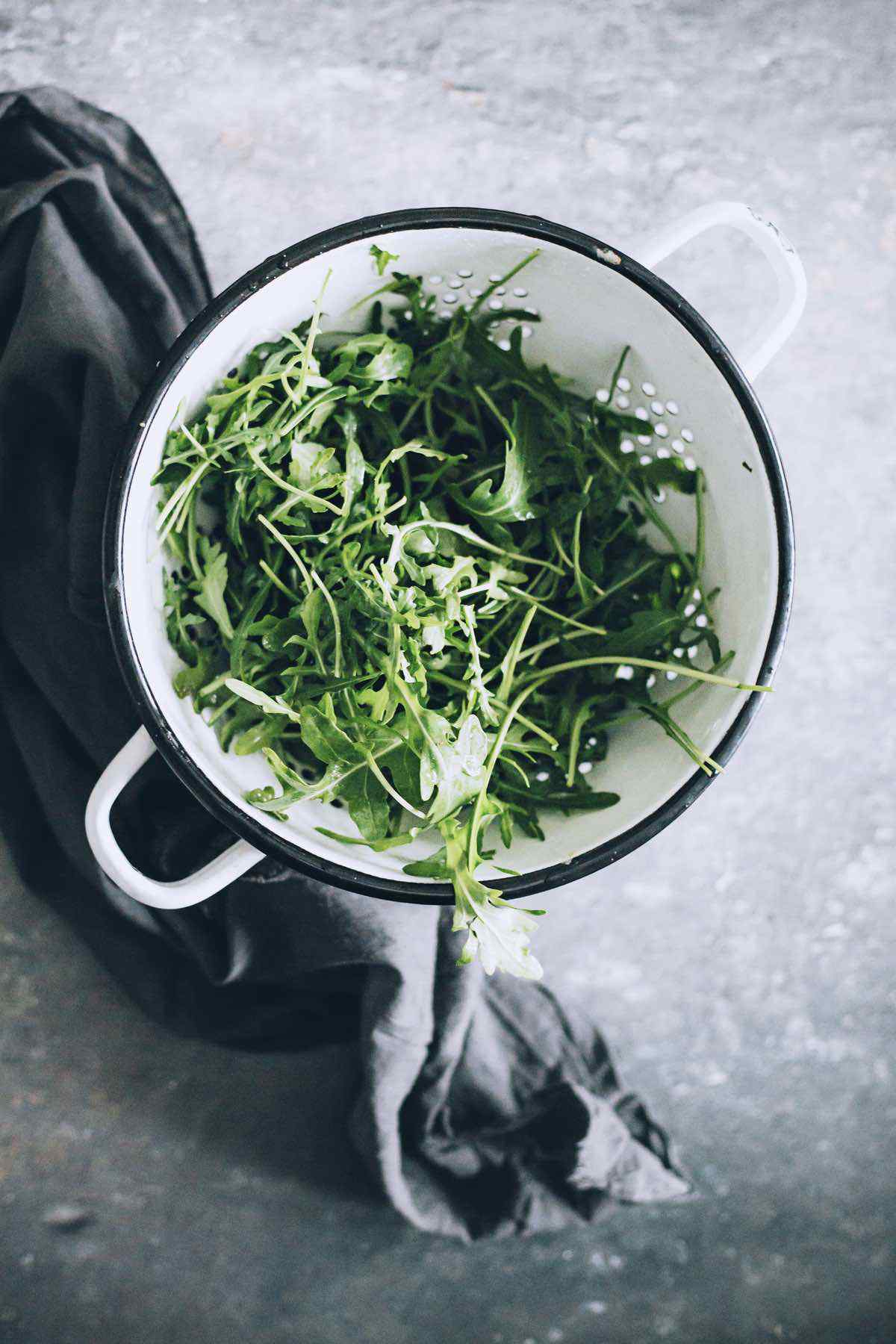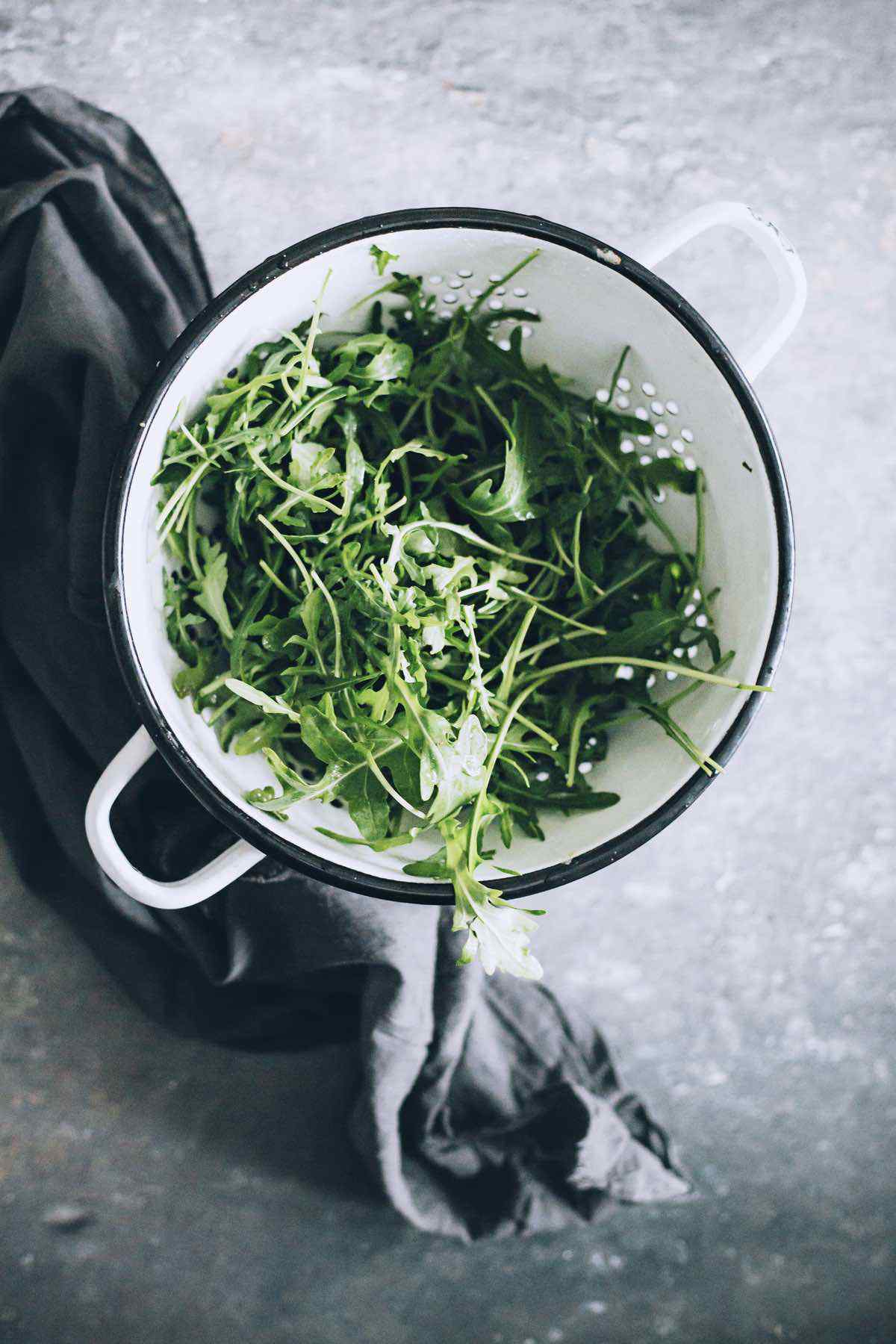 Chickpeas (also known as garbanzo or ceci beans), like other legumes, are prized for their protein content which helps to increase satiety, boost digestion, repair body tissues, lower cholesterol (chickpeas are cholesterol-free), keep your immune system strong and keep blood sugar levels stable. With their range of health benefits, chickpeas are the second most widely grown and eaten bean in the world, surpassed only by the soybean.
Serve this tasty and healthy salad as an appetizer or main dish or side dish, while reaping all of these wonderful health benefits. It makes a perfect summer meal, but there's no reason that you can't eat it in cooler weather too!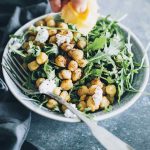 Protein Packed Chickpea and Arugula Detox Salad
Scale
2 cups

cooked chickpeas

1 tsp

ground cumin

1/2

inch ginger knob, peeled and grated

1 tsp

Harissa powder

2

garlic cloves, minced

2 tsp

coconut oil

2 cups

fresh arugula leaves

1/2 cup

goat cheese, crumbled

1

small red onion, finely diced

2 tsp

Dijon mustard

1 tsp

extra virgin olive oil

1/2

lemon, juice only
Pinch sea salt
Preheat the oven to 175°C/347°F.
Line a baking sheet with parchment paper and add the chickpeas.
In a small bowl mix the coconut oil with grated ginger, garlic, cumin and Harissa, drizzle the mixture over the chickpeas and toss to combine.
Roast for 15 minutes until golden, then remove from the oven and set aside to cool.
In a small bowl combine the Dijon mustard, olive oil, lemon and salt and set aside.
Add the arugula, roasted chickpeas, red onion and crumbled cheese into a large bowl, drizzle with the Dijon dressing and toss to combine.
Serve immediately.