Healthy Smoothies
Chia Seed Berry Coconut Smoothie Bowl
I love to savour every little bite of my breakfast. Smoothies are for people on the run, but if you like to take your time in the morning, you will love the smoothie bowl idea. You will have your smoothie in your favorite breakfast bowl, topped with your favorite super-ingredients, and you can savour it in bed, on your couch or while reading your email. The smoothie bowl is a complete breakfast which gives a pause to the digestive system, nourishing it with healthy nutrients without the need to process them.
Smoothie bowls are practically the same as sippable smoothies, only they are served in a bowl and more substantial, being loaded with bigger doses of healthy ingredients. There isn't a specific recipe for creating the perfect smoothie bowl, you just need to blend your favorite fruits and vegan milk, pour the mixture into a bowl, then top with healthy ingredients like – raw or toasted seeds and nuts, superfood powders (spirulin, maca, acai, lucuma, turmeric), honey, bee pollen – and serve right away.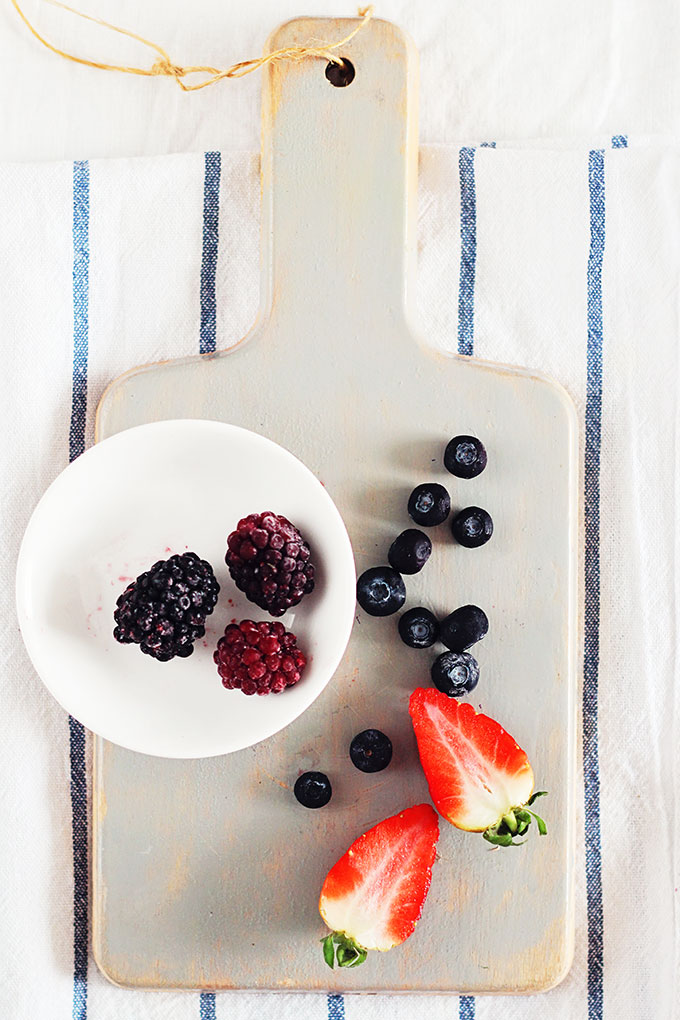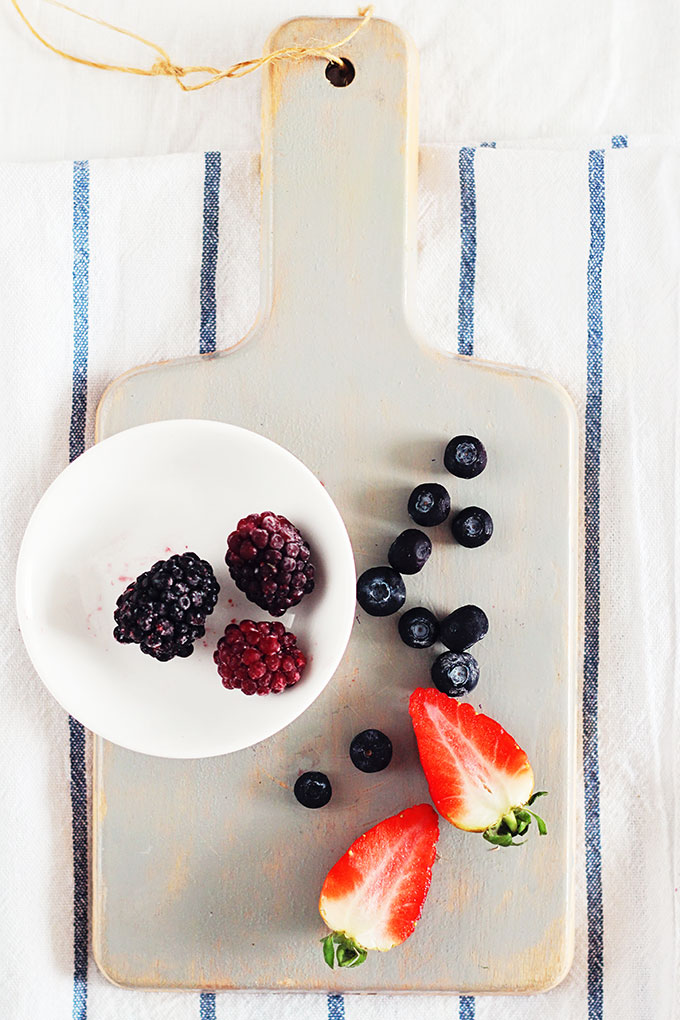 I love to play with the ingredients and create new delicious smoothie recipes, but I have to say that I'm addicted to pink when it comes about juicing and blending. If it would be to choose my favorite smoothie combination, it will always include berries, any kind of. As spring is starting to spread its wings and fresh berries load the farmers' markets, I couldn't think of something more delicious than a berry coconut smoothie bowl, topped with chia and toasted sesame seeds for texture, and even more berries because I just can't get enough.
Maybe it's because of their fantastic flavor, but I always have in mind their nutritional load too. The wide range of red, pink and magenta tones announce loads of antioxidants and I highly recommend consuming them in big quantities when in season, because they are the perfect ally when it comes about naturally detox your body, protecting your nervous and cardiovascular system and preventing chronic diseases, like cancer. Some berries are more popular than others, like blueberries over blackberries or raspberries, but they're actually all little powerhouses of nutrients, be it cranberries, strawberries, blackberries or their famous relatives, blueberries.
When it comes about pairing ingredients, my first option to go with berries is definitely coconut milk. I just love the way the acidity in fruits melts in the creaminess of coconut milk, resulting a smooth, velvety cream that you could simply freeze and make a delicious vegan icecream. But until summer is here, I better spoil myself with a delicious berry smoothie bowl.
Print
Chia Seed Berry Coconut Smoothie Bowl
Author:
Yield:

2

1

x
Cuisine:

Vegan
Scale
1 cup

mixed berries, fresh or frozen (save some to garnish the bowls)

1

ripe banana

½ cup

coconut milk

½

lemon, juice only

½ cup

filtered water

2 tsp

chia seeds

2 tsp

toasted sesame seeds
Place berries, banana, coconut milk, lemon and water in a blender and process to obtain a smooth liquid.
Distribute evenly into serving bowls, top with chia and sesame seeds, garnish with berries and serve right away.