Detox waters are all the rage now, and for good reason. Your body needs to be well hydrated at all times, and this is especially true when you're on a detox. Proper water intake insures you're flushing away released toxins, and helps your internal organs function in top form.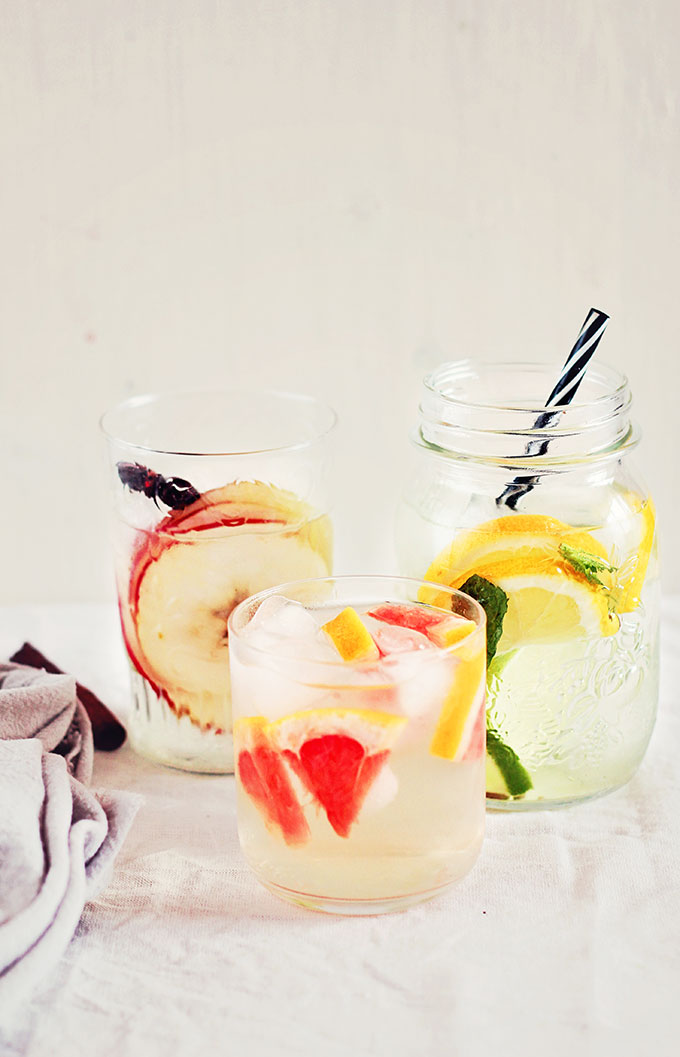 3 Fat Burning Detox Waters for Weight Loss
The type of weight you lose is more important than just general weight loss. Lose the fat while keeping your muscles strong with these fat burning detox waters. They're specifically created to target fat burning while keeping you well hydrated, alert, and ready for the day.
Grapefruit, Lemon and Sage Infused Water
Grapefruit is one of the top citrus fruits to include in a detox, and this infused water seeps those nutrients from the fruit and makes them easier to drink and get into the body. Combine with lemon and sage and you have a top performer on your hands.
Cleansing Cucumber Water (4 Detoxifying Recipes)
See how to make delicious and satisfying cucumber water four different ways. The cleansing power of cucumber is well documented, and you can get its benefits the easy way by simply placing some cucumber into water and adding additional ingredients for flavor and variety.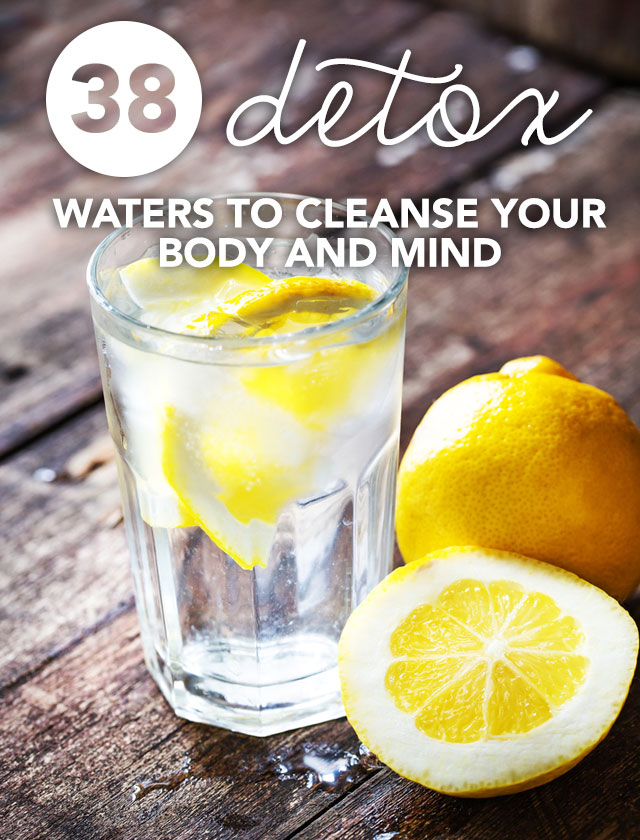 38 Detox Waters to Cleanse Your Body and Mind
These detox waters work not only to help detox your body, but also your mind. If you suffer from foggy thinking or daily fatigue it could be that you're not getting enough water, electrolytes, and enzymes found in fruits and veggies. Use these waters to get back on track.
27 Cleansing Cucumber Waters for Daily Detox
These waters are great to enjoy on a daily basis, so you can mix them up and keep it interesting so you keep drinking and keep getting the benefits. Water is what we're mostly made of, and these cucumber waters add even more to the water so it's extra beneficial.
Lemon Detox Water (Detoxifying or Just Tasty Water?)
Adding lemon to your water is one sure way to enhance its nourishing effects. You'll get the vitamin C and antioxidants with the same refreshing quality as lemonade but without the sugar. The enzymes in lemon are noted as being extra helpful for digestion, too.